Voila! There's a good news for all those who are still looking forward to take admission . GGSIPU extends the date  for application till 11th August 2020.
In a notice issued by GGSIPU, dated 20th July 2020, the administration decided to push the dates till 31st July. This decision was taken in consideration of the whole Covid-19 situation in Delhi.
So all the admission seekers there is still a ray of hope for you all; you can now pin down the opportunity to take admission till 11th of August 2020.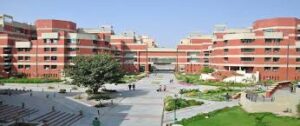 The Notice Says…
Basically, the notice is about the extension of due date for Online submission of Application Forms for all the programmes/courses. It further stated that "dates have been extended by 3 days and the applicants shall be given the opportunity to edit their respective Application Form w.e.f 12th August to 14th August 2020."
Also, the dates are extended by the University itself in regard of online submission of applications. All the students who desire to take admission in GGSIPU shall fill the Application Form to the earliest.
How To Fill The Form?
To fill the application form, one can visit the official website of GGSIPU and fill the application form till 11th August 2020. The reason behind the delay is stated to be restricted by the Government of India and NCT of Delhi.
Dates Of Editing Forms
With the extension of the deadline till 11th August 2020, the extension of editing the the application form has also been pushed till 14th August.2020. So, there's a 2 day extension i.e from 12th August to 14th August 2020.
Facing A Problem In Filling/Submission Of Forms?
The candidates who are facing problem in filling or submitting Online Application Form, the details of email and Helpline numbers have been given below.
Email: ipucet2020@gmail.com
Mobile Helpline Number: 9560313682 , 9560313682
Follow us on Instagram and Twitter for more such updates!