Ashwathnarayan C N, the Education Minister of Karnataka recently announced that all the universities of the state have to address the problems and grievances faced by final year students regarding the conduction of final year examinations in the middle of coronavirus pandemic.
He said that the final year examinations will be conducted this year as per the guidelines issued by the University Grants Commission (UGC), which stated that the final year examinations are supposed to be held by the end of September 2020. The exams can be conducted online, offline, or a blended mode, a mixture of both online and offline mode.
All the respective universities will be addressing all the queries, problems, and grievances that the students have regarding the same, the Education Minister added further.
The Education Minister On Twitter
"If there are any concerns about the final examinations for the undergraduate students, I would advise the respective universities to remedy the problems and inform the students," said the education minister on Twitter.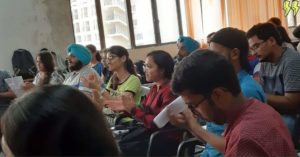 Backlog Exams To Be Conducted As Well
Mr. Ashwathnarayan also added that the backlog exams will also be conducted for the students who could not pass last year.
"For the future and professionalism of the students, backlog tests will be held for final year graduate students," he added.
The UGC guidelines also included that the backlog exams will be compulsorily evaluated through online, offline, or blended mode, according to the preferences of the university.
Follow us on Twitter for more updates like these.