Guru Gobind Singh Indraprastha University (GGSIPU) might decentralise exams by giving complete freedom to all its affiliated colleges in regard to final year examinations, as per the inside sources. There is no official confirmation on the same yet.  The suggestion of allowing colleges to take a call on the exams was given in a meeting conducted on the issue.
The unilateral decision by the Centre to conduct examinations followed by Deputy Chief Minister Manish Sisodia's announcement to cancel examinations for all Delhi state universities has put final year students in a confused state. 
How Can It Benefit The Students?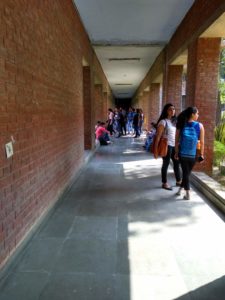 Decentralising the examination process will allow the colleges to take the plight of each and every student into account. The freedom given to colleges will allow them to opt for varied examination methods as per the feasibility of students.
Devising a smooth communication channel for addressing the issues faced by students and finding practical solutions for the evaluation of final year students is only possible at the college level.
Possible Setbacks Of Decentralising Exams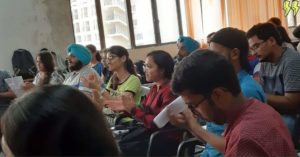 The UGC guidelines have mandated the conduction of exams by September end in an offline, online or blended mode for all final year students. If various colleges affiliated to GGSIPU are given the freedom to conduct exams as per their feasibility, they might opt for either of the prescribed ways by the UGC. 
If colleges conduct examinations through the pen and paper mode, it will pose a high risk on the safety of students. Those outside Delhi will have to travel while risking their lives as they won't have any other option. 
UGC specified the importance of examinations for ensuring academic credibility in its guidelines. However, if a public university like GGSIPU decentralises the examination process, that very credibility comes to question. Keeping a ground-level check on the authentication of the examination process is unattainable. How will the justness of the examination process be ensured?
From one college asking students to vacate hostels to another demanding hiked fee amid the pandemic, college authorities taking yet another insensitive decision while declining the condition of students won't be surprising.
Conclusion
This time is hard for everyone but undoubtedly harder for the final year students. Newspaper headlines on final year examinations change every other day. The students are left with no option but to wait for the final decision.
Do you think decentralising final year examinations would do any good to the students?