The decision of holding final year exams was termed to be "unfortunate" by former UGC chief, Sukhadeo Thorat. The former chairman of the University Grants Commission has written in a letter addressed to the current UGC Chairman, Dhirendra Pal Singh about the students' demands. The former UGC chief has led the commission between 2006 and 2011.
The letter's other signatories included professors from various other prominent universities across India. Former UGC chief's comment comes days after the UGC released a set of new guidelines for conduction of final year exams.
"The UGC's latest advisory on examinations is unfortunate because it takes us backwards rather than forward. It effectively extends the period for holding of exams (for final-year/semester cohorts) until September, the second such postponement. And it creates fresh uncertainty for states that had already decided to cancel exams," the letter read.
The former UGC chief went on to say that the guidelines create a sense of uncertainty amongst students. Thorat further argued that the pandemic will create a "genuine need" of repeated postponement. This, he further added, can be avoided altogether by adopting alternative evaluation methods.
"Using alternative methods of evaluation based on each student's own past performance (in exams conducted in normal times) offers a fair solution and brings closure, with the option of retaking the exam when normalcy is restored," the letter further stated.
Online Final Year Exams: A Biased Move?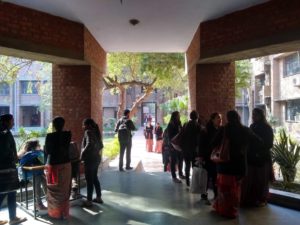 In his letter to the current UGC chief, the former chairman added his scepticism on the online mode of exams. He said that the online mode might not be able to maintain the "integrity" of exams.
An online final year exam might not have apt invigilation methods to prevent cheating and won't provide fair opportunities to each examinee.
"Those who argue that cancelling exams will devalue degrees must explain how holding a farcical "virtual" exam that lacks the basic features of the real thing will enhance their value,"  the letter said.