Even after an uproar by a plethora of students, the issue pertaining to college fees stays unaddressed. No constructive steps were being taken by any of the colleges or the university administration, even after the students brought their problems forward.
Keeping it in mind, a survey has been formulated in order to attain the opinions and views of a large number of students on the issues relating to academic fees for the ongoing session.
What's The Issue? | College Fees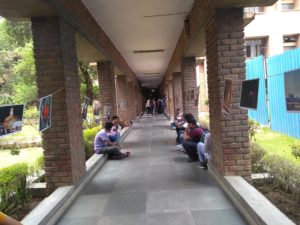 The students from various colleges affiliated to the Guru Gobind Singh Indraprastha University have complained about a hike in the fees from the last year. This comes amidst the ongoing pandemic, which has rendered many people unstable economically as well as mentally.
News regarding the fees and its payment started from one college and was followed by a list of other colleges which didn't sit too well with the students. The students are against the fee that is being asked by the college authorities.
The students are stating that while the fees would've been easier to pay during normal times, the unprecedented times should bring some feasible solutions for it. Amounts accumulating to approximately ₹1 lakh seem to be insurmountable for many families during these tumultuous times.
What Do The Students Say?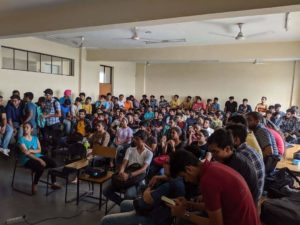 Many students from various institutions affiliated to GGSIPU, reached out to us, claiming about the fee notice which has to be paid within a stipulated time period.
While colleges do have their own sets of expenses which are to be met, this seems unjust to many. The students are of the opinion that paying such a hefty amount for sitting in front of the laptops for 2-3 hours a day, isn't something they signed up for. The fees should be adjusted in the same manner, as did the other services and facilities they are bound to receive within the same amount.
Why the Survey?
For many of the students, the only viable situation right now might be to avoid the fees at all costs. However, to reach that verdict a lot of views and voices are to be taken into consideration. This survey aims to do exactly that.
Before the students move ahead with a dispersed opinion and an unorganised voice against the fee move, a certain amount of opinions are to be heard. With the help of this survey, it can be ensured that the students who are against the fee and its unjust nature are able to voice their concerns.
Moreover, a voice with tangible and comprehensible data and facts makes a clear and more informed opinion. Fill the survey below in order to voice your opinion: https://ipubuzz.com/ggsipu-on-fee-hike/