The Aam Aadmi Party came into trouble on 24th March 2021 when the Rajya Sabha passed the amended Government of National Capital Territory of Delhi (GNCTD) Bill.
Even after numerous objections by the AAP and other opposition leaders, the GNCTD Bill was passed on Wednesday.
According to the GNCTD or the Delhi Bill amendment, the Lieutenant Governor will hold more power than the state (Delhi) government.
In other words, the Delhi Government is required to take the opinion of the LG before executing any decision.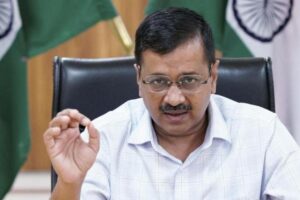 Delhi's Chief Minister Arvind Kejriwal is opposing the bill since the beginning. After the Bill was passed, he took it to Twitter and called it a "sad day" for Indian democracy.
CM tweeted, "RS passes GNCTD amendment Bill. Sad day for Indian democracy. We will continue our struggle to restore power back to people. Whatever be the obstacles, we will continue doing good work. Work will neither stop nor slow down."
Many oppose the Delhi Bill Amendment
The opposition parties repeatedly kept on saying that the arrival of Bill is a threat to democracy. However, the Bill still got passed in the Upper House after two days of chaos.
Many parties including the Congress, YSRCP, BJD, SP staged a walkout from the Rajya Sabha in opposition of the Delhi Bill.
All the leading opposition parties demanded the bill be sent to the Select Committee saying it was absolutely anti-democratic.
The bill was earlier passed by the Lower House on March 22.
"The way Draupadi's clothes were ripped off (in Mahabharata) – the Constitution is being given the same treatment," said Aam Aadmi Party's Sanjay Singh, who earlier said the BJP brought the bill because it lost the assembly elections in Delhi twice.
During voting for the bill, 83 members were in favor while 45 were in opposition.
Meanwhile, both the Rajya Sabha and the Lok Sabha have been adjourned till Thursday.
Follow Us On Instagram For More!