If you are writing a mail to a company to bag a dream internship, it can get difficult to get a reply. With thousands of applications, the companies consider those who are willing to work.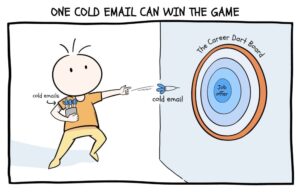 Your email to the company is a reflection of your personality and seriousness about the company. You must ensure to take the following steps to make a good impression on the recruiters.
1. Subject is crucial
Just like any other mail, the Subject is crucial in the internship mail as well. You must write the designation you are applying for. Not doing so can lead to the ignorance of your mail. it is crucial to understand that the companies have far more important mail than yours. Not putting an apt subject is just inviting them to ignore your mail and reject your candidature. Also, you must not send a long subject in the mail. It defeats the purpose of the mail and leads to a bad impression on the company.
2. Go through the profile requirements
Before applying to any company, you must check the profile requirements of the company. Say, if the company is looking for a back-end developer and you're a front-end developer. Applying for that role, might not make complete sense from yours or even the company's point of view. In that case, there can be issues with your internship certificates and the recruiter's feedback. You must go through the requirements thoroughly to make sure you don't underperform at the internship.
3. Write some details
If you are applying for an internship in any company do not directly write "Please find my resume attached". You must write 2-3 lines for the purpose the mail is about. Explain some of your achievements and the work you can do. It will provide a better insight into you before they open your resume. Sending a resume without any message seems rude and spoils your image in the eyes of the recruiter.
4. Have a strong resume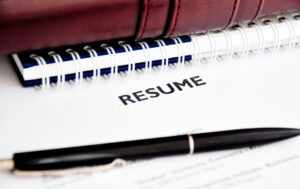 It goes without saying, if you want the company to revert to your mail, you must have a high-quality resume in your hand. The resume must be one page long and it must be full of content. As you are going to of the way to look out for the opportunity, not having a strong resume can lead to rejection. You must have all the links to your projects and profiles. Having a good resume increases your chances to get an internship.
5. Make links clickable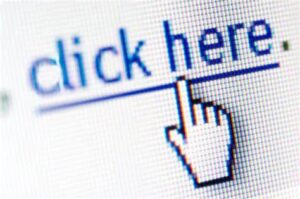 In a resume, one big mistake that everybody do is not making their link clickable. As the recruiter is going through your resume, there are chances where he wants to look at your various profiles. Not linking profiles makes your resume points go down. Now the recruiter has to manually search for your resume which can cause unnecessary complications. Giving your link to the resume ensures that the recruiter can see all your profile at a go.
6. Add a signature
As you are sending the mail, you must have a signature in your mail. It should be a professional signature with links to your works and portfolios. It will the recruiters to scan your profile. If you keep the accessibility easy, your chances to get your dream internship might come true. Lesser hassles for the recruiter give the message that you have basic etiquettes and you can understand the client's needs well. Having a signature with two three links will ensure that your recruiter knows your background a bit.
7. Be formal, yet human
Formality and human elements are two different things. You can write a formal email but you must not write like a robot. Your mail must have greetings and some general things that a person would do in the mail. However, you must not get carried away and talk about the things that don't matter. Your mail should be of an optimal length to convey your message to the recruiter.
8. Follow up
There are high chances that your mail is lost in some mails of the company. If you do not hear back from the company, you must get a follow-up for your application. You must understand that you are anyway not gaining anything by just a mail. If you try to follow up, the chances of a company looking at your profile increase significantly. It gives you the extra chance that you might require at those times.
9. Acknowledge if you get a reply
Once you get the reply, do not leave it unattended. It is a good habit to reply to the mails from the company irrespective of the result. If the result is in your favour, revert with RSVP or thank you message however you like it. On the other hand, even if they have rejected you, revert with a thank you note instead of leaving it unattended. Doing it will create a habit that can be handy when you are searching for your dream internship.
10. Do Not Use A Bot
During the stint to find a dream internship, we all try to mass mail the companies to get replies from either of these. It is recommended to not mass mail using a bot or any other mail provider. The reason is that most of these bots and mail providers are identified as spam by Google. So there are high chances that your mail is reaching the spam folder. And you know what? No sane man has ever checked the spam folder to find a resume.