Uh Ah, we told you not to swipe up! You just swiped up at your own risk.
Might be a guilty pleasure to some but not for others maybe but who doesn't miss suiting up, putting that dab of makeup with laptops in their tow walking towards their designated halls representing portfolios, catching over that piping hot cup of chai and some amazing food, passing resolution and writing papers and in all of that heat creating nothing but memories. 
The annual DRC MUN organised by the Daulat Ram College, Delhi University is amongst one of the most prominent Model United Nations held in the debating circuit. Consisting of a wide variety of committees, this MUN has some exciting agendas to look for. With a significant amount of footfall, the conference is sure to see some of the most diverse facets of debating.
These committees provided the delegates with an experience of real-life diplomacy and policymaking.
Dault Ram College launched the very first edition of DRC MUN in the year 2014. In light of the pandemic COVID 19, the sixth edition of Dault Ram College's DRC MUN will be held virtual. The conference will go live on 7th February 2021.
This year DRC MUN has collaborated with an NGO –  Organ for Life Foundation. Another collaboration which will the highlight of the event is The Rotaract club of Delhi Elite, as the social development partner.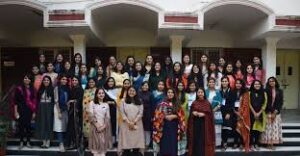 For this year, the committees and their agendas for DRC MUN'21 are:
United Nations Development Program
Agenda– Discussing the shortcomings of SDGs and reassessing the inclusive local governance approach
United Nations Human Rights Council
Agenda– Discussing LGBTQ Rights with special emphasis on Islamic Religious Laws
All India Political Parties Meet
Agenda– Discussing the viability of media trials in India.
The MUN creates a platform for students from all across the country to come together and deliberate urgent, real-world problems with great enthusiasm. Together with the very talented organizing committee, chairpersons and vice-chairpersons, we are looking forward to the record-breaking success of the first virtual conference, DRC MUN'21.
For more updates follow us on Instagram and Twitter