Sometimes all we need to take is a shortcut! So, let's acquire some amazing DIY college hacks that one won't be able to acquire in a lecture hall. 
Here are 5  College Hacks You Should Know:
A college student knows that carrying heavy bags was just a school time thing. Now we just need a register and a pen. For that, carrying a small sling can be enough. Girls! Here's how you can convert their stylish diva bags/slings into a backpack.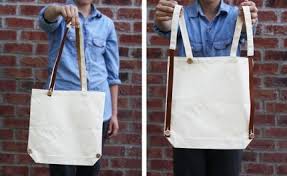 Also Read: DARE: DELHI TO LONDON IN BUS
Use environment-friendly metal straws
You know well, there's more of munching and talking rather than studying in college time. One can carry metal straw in his/her college bag to avoid the use of plastic ones. Plastic straws are not even environment friendly. Whereas, metal straws are reusable, washable, and eco-friendly. You can buy these metal straws online from Amazon, Flipkart, etc, or even from any departmental store near you. After all, 4 straws for just 200 bucks is worth the price.
Sticky notes can be your savior
During college hours, you never know what you want to make a note of. Nobody wants to miss the deadline for an assignment or the next class test date. For that, you always need a handy thing to hold. Sticky notes or pads will just do right. Every student must carry it for last-minute noting down of a list of things! 
An alternative for lunch box
One craves a little extra while attending lectures. We all feel hungry and cannot do anything without homemade food for long. But nobody likes to carry old fashioned metal or plastic boxes to carry food. So a cool alternative for that is, wrapping your food in tissue papers. Not every food item can be suitable for this method but use this option as an opportunity. 
If you travel by the metro or you have your college far away from your home then obviously you need a book to read. The ones who love to read novels, they just know that any app can't replace that. For that, you need a bookmark. One can use a bop pin or a clip as a bookmark. It's one of the easiest DIY as a bookmark. 
Now would you try this when the colleges re-open? Do give it a try! 
Follow us on Instagram and Twitter for more updates!