Failing to buy a mobile phone, for her daughter's online class, a farmer from Tripura allegedly committed suicide. The incident took place in the Sepahijala district of Tripura.
As per the police, the incident came to light on Wednesday, July 1st.
The farmer took the extreme step after getting into an argument with her daughter over buying a mobile phone. According to the police, the daughter of the farmer, a class 10th student demanded a smartphone to attend online classes. Although, the 50-year-old managed to get a basic feature phone for her daughter.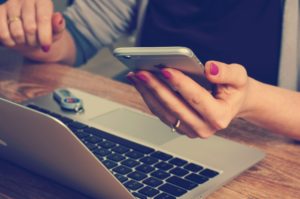 The girl didn't like the basic phone because of its features and smashed it. This led to an argument between the father and the daughter. After the incident, the farmer was last seen going inside his room. The next day, the body of the farmer was found in his room.
As per a statement given by Tapan Das, the officer in charge of Madhupur police station, they got to know about the argument between the father and the daughter after inquiring from the locals.
"We inquired some locals and his family about the matter. During our investigation, we got to know that there was an argument in his house over his failure to buy a smartphone for his daughter. We conducted post mortem and handed over the body to them. We took an unnatural death case", said the police.
A Boon or a Bane? | Online Class
The incident comes after a list of incidents of very similar nature. A few weeks back, a class 10th girl from Howrah, took the extreme step of ending her life after not being able to attend online classes.
These incidents tend to shed some light on the benefits of online classes. Are the online classes really a feasible way to impart knowledge? Or it tends to increase the ever-increasing gap between the rich and the underprivileged?
Source: Hindustan Times