Now that the much-anticipated ending of this year is finally here, so many people are as usual ready with a long list of resolutions for next year that they wish to keep up with. These resolutions are based on the self-reflections of the things we think that we might have done differently.
If it's a lifestyle hack that we should have followed this year that we didn't, we put it in the bucket list for the next year. Any patch-ups or break-ups that we should have done, that also gets reserved for the coming year. However, how many of these we actually end up doing is a whole another debate.
College Students and New Year's Resolutions
Being a student has been very hard this year. Long hours of staying in front of the screen, swimming in the sea of assignments and tests and always ignoring the pile of unseen video lectures pretty much sums up the entire year for almost every student.
The month when the online classes first started went by in a blur in trying to adjust with this new way of life, as a result, the long list of many other things that had to be taken care of is still pending to this day.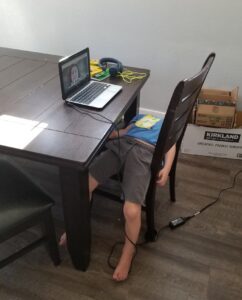 Since the struggles of everyone have been quite the same this year, so will be the New Year resolutions. So, from one college student to another, here are some of those guessed by us :
First and foremost, waking up on time for the morning classes has been a constant problem even if the class is scheduled at 10 A.M.
The few extra minutes of sleep has been so dear to us all year long that we sometimes have not hesitated in missing the first few classes for it. This has become the new form of 'bunking' in the online era. So, the first resolution is surely to be regular and on time for classes.
Remember that stress you feel while procrastinating till the last date of assignment comes?
That surely comes second on the list of resolutions for 2021 – to do things timely and not let the college work pile up for long.
Then comes another issue of not being able to keep up with the syllabus that gets completed in the class, only to end up studying them the day before exams. In the upcoming year, most of us must be feeling like changing this habit and be regular with our studies.
While all the resolutions listed above are important, the one that is the most crucial in order to accomplish the above three is 'to pay attention' to the lectures and 'not scroll through social media' while the online classes are running in the background. We have all been guilty of doing this all year long but now it's time to change.
2021: Here I Come
While we know that attending classes online is not as fun as physically attending them, but being insincere is going to do more harm to us in the end than we realize. So, the next year brings another clean slate for us to start over and to pay more attention to our education.
Follow us on Instagram for more updates!