BBA is one of the hot courses in demand that a large number of students take up after completing their schooling. Many think that doing MBA after BBA is the only perfect choice. But that's not it, there are a variety of career options available in front of all the BBA graduates.
Let's have a look at the available career options after BBA that you might consider for a stable job opportunity in the future.
• Specialize in Management (MBA)
This is still among the most popular courses and one of the best to be chosen after BBA. For those who wish to take up higher studies, MBA is an excellent choice. With this degree in hand, a person becomes skilled in pursuing leadership roles in different sectors, like Finance, Banking, and others.
• Data Scientist
Most people have this misconception that data science is not made for the commerce sector. But taking up this course after BBA can prove to be a good decision. Data scientists gain insights from structured and unstructured data. They use those insights to create better-informed decisions, develop plans, and help their clients in getting the best results.
• Public Services (UPSC)
If you are confused about what to do next after BBA, one well-liked career choice is a government job. Union Public Service Commission or UPSC conducts exams every year for students, and it selects candidates for civil services, including Indian Administrative Service, Indian Police Service, Indian Foreign Service, and others.
• Digital Marketer
This is an in-demand and trendy career option for today's generation. Many students take up the course of digital marketing and help businesses in growing online. As the online industry has expanded, the value of digital marketers has risen accordingly. Right now, the digital marketing industry is worth $68 billion.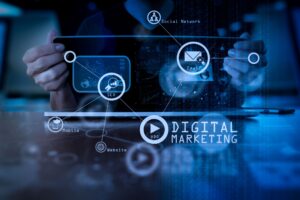 • Product Manager
Need more options to choose from? You can always become a product manager since the demand for them is on the rise. And taking up this field after BBA is just like "cherry on top". Product managers basically handle product planning and its execution throughout the product's lifecycle.
• Blockchain Expert
Have you heard of Bitcoin? It's a fast-growing cryptocurrency that has revolutionized the concept of money for many people. Blockchain was initially limited to digital currencies, but it has now expanded its horizon. Many companies and organizations are using blockchain to solve their problems.
• Human Resource Manager
HR departments are a must in all major organizations and businesses. HR Management is taught as part of the BBA course curriculum and businesses prefer BBA graduates for this department.
• Business Consultant
This career choice itself attaches its meaning to the course BBA (Bachelor of Business Administration). While this job profile's conditions are mostly met by an MBA graduate, a BBA graduate can always be hired as an entry-level trainee or for internship roles.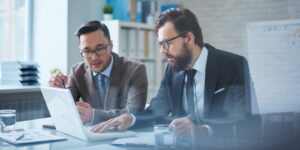 • Investment Banker
This is another field that a BBA graduate can choose to start their career. One important condition to be eligible for this position is that you need to have a proper understanding of financial modeling or math.
• Travel and Tourism Management
Candidates who have a liking for traveling can look for a career in this sector after completing BBA. This course qualifies graduates to take over specialist and managerial positions in the tourism and travel industry as well as to pursue a Master's degree course.
Follow Us On Instagram For More!