Chandigarh is the capital of the Northern Indian states of Punjab and Haryana. It is also one of the eight Union Territories in India.
Chandigarh is also called as 'The City Beautiful' and is known for its architecture and urban design. The city was designed by Swiss architect Le Corbusier. The city is also famous for its clean roads and greenery.
Here are the 5 tourist attractions to see in Chandigarh.
1. Sukhna Lake
Sukhna Lake in Chandigarh is a beautiful mesmerizing place for all the visitors and the locals as well. It stretches for a distance of 3 sq. km. Sukhna Lake is a reservoir and is only one of it's kind in the city. The place is a delight for everyone, the more you look around, the more you fall in love with it. Boating tours are also available here. Make sure to visit this beautiful place and admire the views while boating.
Timing: 5 am to 9 pm
Entry fee: Free
Boating fee: INR 50 – INR 100 per person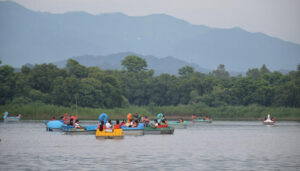 2. Rose Garden
Rose Garden in Chandigarh is a perfect place to admire the beauty of nature. It is a must-visit place for all the nature lovers out there. The garden is spread over 30 acres of land, with 50,000 rose bushes of 1600 different species. The garden also includes trees of medicinal value like bel, bahera, harar, camphor, and yellow gulmohar. It's a popular attraction where people can witness the beauty of colorful flower beds.
Timings: 6 am to 10 pm
Entry fee: INR 50 per person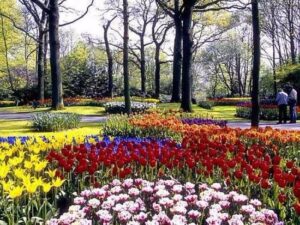 3. ISKCON Temple
ISCKON Temple is dedicated to Lord Krishna and Radha. It is the most famous temple of the city and is visited by devotees all around the year. One can never get back home from Chandigarh without visiting ISKCON temple.
Timings: 4:30 am to 8:30 pm
Entry fee: Free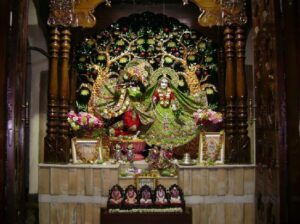 4. Leisure Valley
The Leisure Valley stretches 8 km long and is also known as 'The lungs of the Chandigarh'. This place is again a must-visit for nature admirers. Taking a stroll amidst greenery can never go wrong, all it provides is calmness and peace to your heart. A three-day festival takes place at the leisure valley which adds to its delight and beauty. Therefore, this is another place to be added to your list.
Timings: 24 hours
Entry fee: Free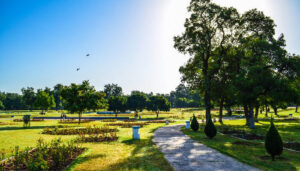 5. Sector 17 Market
No trip is complete without shopping, right? So, here's about the most popular and biggest market in Chandigarh city. The market is equally famous among kids and adults. One can find everything in this particular market, along with some amazing food joints for foodies. The market is famous for handicraft items, apparels, and gems
Timings: 11 am to 10 pm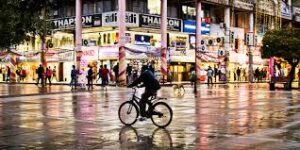 Chandigarh has so much to offer to its visitors. This can definitely be the next destination you can plan a trip to.
Follow us on Instagram and Twitter for more updates!