As per the latest notice released by the examination division of Guru Gobind Singh Indraprastha University (GGSIPU), final year exams/ final semester exams will be conducted in the 4th week of September 2020 in pen and paper (offline) mode. 
The proposed datesheet will be uploaded on the University website on 11th September 2020, all students and other concerned are advised to take note and make preparation for the same.
This decision doesn't sit well with many students due to innumerable reasons. With the increasing number of coronavirus cases, what could have been other feasible options for the evaluation of the final year students?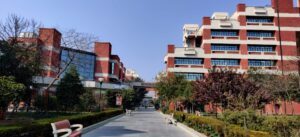 1. Online Mode
An online examination comes with its own drawbacks, however the safety of students would have been assured in that case. 
The UGC guidelines mandated the conduction of final year exams in an offline, online, or blended mode. Conduction of final year exams in an online mode like various other universities such as the University of Delhi would have been a lot safer than the conduction of exams in pen and paper mode.
2. Blended (Online + Offline) Mode of Exams | GGSIPU
The Blended mode of examination provides a certain level of flexibility in conducting final year exams. 
Most students don't even know where they will stay after reaching Delhi. The blended model of examination could have helped these students. University could have opted for different methods while keeping the plight of such students.
3. Let The Colleges Take A Call
Giving freedom to colleges will allow the considering the plight of every student 
If GGSIPU decentralizes the examination process and allows its affiliated colleges to take a call on the conduction of final year/ final semester exams, the plight of each and every student would have been taken into account. The freedom given to colleges would have allowed them to opt for varied examination methods as per the feasibility of students.
Devising a smooth communication channel for addressing the issues faced by students and finding practical solutions for the evaluation of final year students is only possible at the college level.
Follow Us Instagram & Twitter For The Latest Updates!