The Capital city- Delhi is known for its marvelous cafes, restaurants, ethnicity, clubs, and street food. However, choosing the ones where you'd love going to with your buddies can be a task. This is when this list of unique hangout spots to visit in Delhi will come in handy:
So today, we have brought to you a list of 5 famous hangout spots in Delhi that all of our readers should check out. So here we go.
1. Shahpurjat – Vibrancy At Its Fullest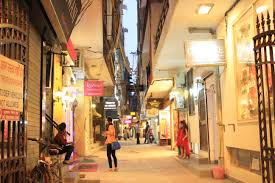 Shahpurjat is among the best places to visit in Delhi for leisure, shopping, and mouth watering food. Forget Sarojini and instead spend a day meandering through the lanes of Shahpur Jat for high-end designer gear, unique accessories, customized outfits and everything chic. If you're looking for one of the best places to hangout alone in Delhi for a simple leisurely walk or a solo shopping spree, then this has got to be the right place for you to visit.
2. Nizamuddin Lane – Become Engrossed In The Qawwali
Amazing unique experiences in the capital city? Drop the idea of a jazz bar and instead spend an evening listening to the mystic Sufi Qawwali at the Hazrat Nizamuddin Dargah, one of the best places to visit in Delhi with friends and family. The soulful experience here is simply unforgettable!
3. Old Delhi – An Ode To History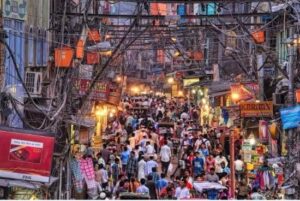 The narrow streets of Old Delhi not just have legends and food for the visitors, but also the enticing Pigeon Race. Also known as Kabootar Bazi, this traditional sport was introduced by the Mughals and makes Old Delhi one of the best adventure places in Delhi. The pigeon whisperers control the direction and speed of the flying through whistles and gestures. This is an interesting sight to see, making Old Delhi among the fun places in Delhi for youngsters and even senior citizens, especially for photography-enthusiasts seeking incredible ops. Making it one of the most extravagant hangout spots in Delhi.
4. Garden Of Five Senses- Rediscover The Natural Beauty Around You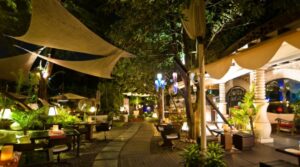 Are you looking for a romantic getaway from the hustle-bustle of the capital city? Then head to the Garden of Five Senses in Saket. This beautiful park is spread over 15 acres exhibiting the vibrant themes. There are arches strewn with creepers and flowers, large wind chimes that attract visitors with their melodious humming, mini lakes and pond areas to attract birds or all kinds, small statues that add an architectural touch to the whole place, and manicured lawns and shrubs to provide great backdrops for photoshoots, as well as walks pathways for refreshing walks in the park. Owing to this scenic beauty, this park is amongst the best places to visit in Delhi for couples. One can also enjoy exclusively arranged cultural activities such as Dandiya and Tourism Festivals.
5. Privee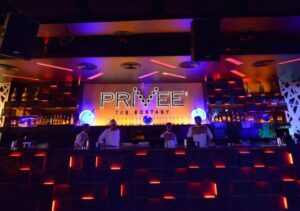 Privee is a place famous for the most eccentric nightlife in Delhi. This hardcore partying spot is loved by party animals staying in Delhi and if you are expecting something crazier.  Then do hop into this dazzling spot on Sundays. Privee offers an awesome ambiance with its huge dance floor and never-ending music tracks. This is one of the most popular and fun places in Delhi for youngsters. If you are willing to save a few pennies, then planning a visit on Thursdays will be smarter!
For more updates, follow us on Instagram