This year marks the 12th anniversary of the tragic 26/11 terrorist attacks carried out by 10 members of Lashkar-e-Taiba lasting 4 days across Mumbai. While 9 of the terrorists were killed by the Indian forces, one was caught alive and tried in India. Devika Rotawan, the youngest survivor of the shooting at CSMT station was a key witness who identified the terrorist Mohammed Ajmal Kasab who opened fire at the station, waits for state government to allot her a home.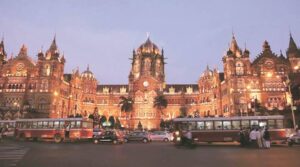 In 2019, Devika Rotawan had shared her experience on the Facebook page of Humans of Bombay.
"I was barely 10 years old when a bullet pierced my right leg. It happened at CST station. I was with my father and brother and we had stopped for a while to use the restroom. Before we knew it, chaos had erupted all around us. My instinct told me to run and that's when I saw the man who shot straight at me. I felt so much pain… I collapsed."
While she bravely faced the situation in front of her at such a young age even though she had to cope with the aftermath of that injury and frequently go to court to identify Kasab during the trial.  Today, this 20-year-old youngster is struggling to make ends meet. Her story and photos have re-surfaced on social media after Congress MLA Zeeshan Siddique visited her home to offer her financial assistance.
According to the reports, Rotawan has filed a petition in the Bombay High Court on August 21 seeking direction to Maharashtra government to allot residential premises to her family under EWS scheme, which the government had promised her and also to provide for her to continue education.
In her petition, Rotawan expressed fear that her family will have to vacate their current residence as they have not been able to pay monthly rent for their room in Mumbai's Bandra due to acute financial problems.
She has further added that due to several issues, her father and brother could not find any job, resulting in failure to pay their monthly rental payments. Rotawan, who is pursuing undergraduate course in humanities at Chetana College in Bandra, has plans to pursue a career in civil services.
Devika and her family still hope that the state government would stick to their promise and provide the family with the much needed support as soon as possible.
Follow us on Instagram & Twitter for more updates!