NEW EDUCATION POLICY (NEP)
New education policy is the rules and regulations issue encouraging education in India. It is a framework to guide the development of education system in India. It aims to strengthen Gross enrolment ratio in higher education and provide education to everyone student.
NEP 2020
The NEP 2020 authorized by Union cabinet ministers of India on 29 July 2020. NEP-2020, which will supplant the NEP-1986, is a comprehensive frame pointing on the elementary-level of education to higher education in India. As India's new National Education Policy (NEP) 2020 was adopted on July 29, it is set to renew the 10+2 schooling system in India with a new 5+3+3+4 system.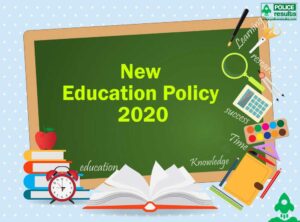 But this doesn't indicate that the 10+2 system will become obsolete. The new schooling system includes three years of kindergarten classes or playschools under the scope of formal education.
Before the NEP 2020, it also enhances the span of the Right to Education Act and will now cover ages 3 to 18, it glimpses at organising the school education duration so that in the Early Childhood Care Education (ECCE) or pre-school level, there is additional access, affordability, responsibility and universalization, and all with decent quality schooling.
A LETTER TO PRIME MINISTER
CPI(M) Sitaram Yechury has written a letter to Prime Minister Narendra Modi inquiring why there is no comment of reservations for the SC, ST and OBC in the New Education Policy 2020 Yechury told the CPI(M) had obstructed the NEP 2020 inside Parliament for 'various significant reasons' and it is being carried out without any Parliamentary approval.

He said he has written the letter to underline one specific issue which is resulting in great difficulty among SC, ST and OBC communities.
As per Yechury, the absence of reservation's mention in the policy has led to extensive concern whether this act of negligence is conscious, disseminating the expectation to overturn many decades of accomplishments to integrate quality, quantity, and wealth in the education system in India.
Follow us on Instagram for more updates.