Social media and networking have become an essential and integral part of our lives these days. It helps us to connect with everyone despite the differences in time and location. It allows individuals as well as businesses to expand their network, grow their reach, interact with their audience and customers, and get their honest feedback.
Without a doubt, social media has played a major role in 2020, during lockdown when everything was shut outside and all people had in their hands was social media. The more people started exploring social media while being at home, the more profit was gained by individual brands as well as other companies. People got more familiar with social media during this time.
Therefore we can clearly say that social media is here to stay and never leave.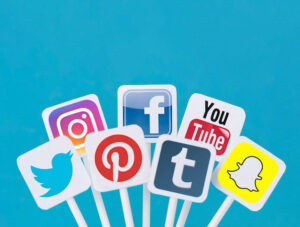 Keeping the importance of social media, content creation, and strategies in mind a workshop was organized by IPU Buzz on "Content and Social Media" The speaker was Ms. Sakshu Singh, (@sukooonghar) social media manager at SoDelhi.
She shared some valuable insights on Instagram and it's algorithm, followed by some tips on making the right use of the platform to grow reach, network building, and a Q/A round.
She talked about the importance of building yourself as a brand because if someone gets successful in promoting their own page or product and growing its reach, then they will automatically prove to be a helpful asset for other organizations. Therefore, leverage your talents on social media.
Digital media is not theoretical. Instead, it's practical which needs constant experimentation and study of algorithms, depending on the platform you are interested in.
Keep your Instagram account as 'creators account' instead of a professional account as it helps in knowing your audience better.
Study your insights thoroughly. It provides information about when your audience is most active to view your content.
Time, presentation, and hashtags play a vital role in making the content go viral and reach it's potential.
The audience also plays a major role in building a brand. Therefore it is very important to know and address your audience from time to time, interact with them, and try to be as transparent as you can in front of them. This adds a human touch and makes your audience connect with you emotionally.
Consistency is the key. Maintain consistency in posting your content. For example; if you decide to put up two posts every day, make sure you do it every day without missing out on any days. The same applies to posting stories. Also, keep reposting your content on stories as well.
Use hashtags related to your content. If you have 25k+ followers, use only two hashtags.
Use the new features to boost your audience. For example; reels are getting more reach on Instagram these days or the use of new stickers in stories also helps in getting more reach.
Maintaining the aesthetics of your feed is also another important point. It makes your feed look attractive and appealing to your audience. It also generates curiosity among people.
These are some of the tips shared by Ms. Sakshu Singh (@sukooonghar) regarding building yourself as a brand and your page on Instagram. She also talked about work and personal life balance as it is important for all of us to maintain that balance for easy flow of life without facing many problems.
We hope these points will definitely prove to be helpful for you in the long run.
Keep Reading! Keep Buzzing!
Follow us on Instagram and Twitter for more updates!