September 6 marks the second anniversary of the Supreme Court's landmark judgment, which decriminalized homosexuality under Section 377 of the Indian Penal Code.
in a historic verdict, the Supreme Court of India on September 6, 2018, decriminalized the Section 377 of the IPC and allowed gay sex among consenting adults in private. The SC ruled that consensual adult gay sex is not a crime saying sexual orientation is natural and people have no control over it.
On that day, then Chief Justice Dipak Misra quoted German philosopher Johann Wolfgang von Goethe's words 'I am what I am, so take me as I am'; and that is what the LGBTQI+ individuals have been saying.
The Section 377 verdict finally gave people the chance to celebrate queer lives beyond the stereotypes of the mincing comic, the angst-ridden victim, the wistful lover pining in silence. People have come a long way from the faux-gay jokes of Dostana to the family rom-com Shubh Mangal Zyada Saavdhan and the wedding-planner in Made in Heaven, a man who is unapologetically gay yet not defined by his sexuality. The verdict also freed companies who wanted to do right by their LGBTQ employees but felt circumscribed by Section 377 is the law of the land.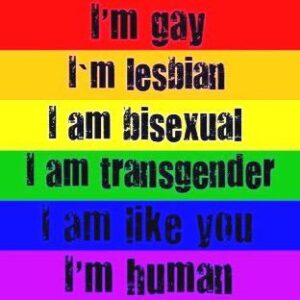 There are stories of "hope and possibility" like the parents who come to an LGBTQ job fair to check out whether a company is queer-friendly enough or the company that does not just hire transgenders but also tries to find them housing because many landlords won't rent to them.
On the second anniversary of the fall of Section 377, especially in a year as bleak as this, it feels all the more important to hold on to these stories of hope.
But on this day, the anniversary of a ruling where a Supreme Court judge said history owed LGBT Indians an apology for the ignominy and ostracism they suffered, it's also okay to just pause, breathe, and remember that gay stories too deserve happy endings.
Since the verdict, there have certainly "been more conversations, more families have accepted queer children, and there are more platforms by and for the individuals from LGBTQI+
What excites me today about the publishing world is the fact that today's queer literature shows the range of LGBTQI+ experiences and is being written by people from within the community… Who would have thought that we'd have a book on or by an LGBTQI person being released every week?
There is a bigger fight for social rights. The view of society towards us has not changed yet, and to break stereotypes we need proper education, as the media plays a major role to highlight our issues, suffering pain and grief that we go through all the time. Legalizing same-sex marriage is the biggest dream for all of them!
It is believed that the fashion industry has historically been pro-representation when it comes to LGBTQI+, but cinema has a long way to go. We have not moved beyond binary depictions. Hindi movies mein aaj tak kitne trans characters depict huye hain, jabki kitni empowering stories hain trans individuals ki. Things are changing through OTT platforms, but it's not enough. So don't let not such obstacles stop you from anything because love should never mean having to live in fear!
Love fearlessly and be who you truly are!!
Follow us on Instagram and Twitter for more updates!