Guru Gobind Singh Indraprastha University (GGSIPU) is one of the largest and oldest universities in India. A large number of students come to seek admission to this prestigious university every year. When it comes to students located far from the national capital, getting a good hostel in the college itself is the primary concern.
So, Let's talk about 10 GGSIPU Colleges having amazing hostel facilities:
• University School of Information Technology (USIT)
The University School of Information Technology is the main campus of GGSIPU located in Dwarka. The campus has a good hostel facility for both boys and girls. Single occupancy rooms with attached balconies and a totally hygienic environment are available.
• Maharaja Surajmal Institute of Technology (MSIT)
MSIT is located at one of the prime locations of West Delhi, i.e Janakpuri. This college has hostel facilities for both boys and girls with single sharing rooms. With rooms having all the basic amenities, the college's hostel has satisfactory food facilities too.
• Bhagwan Parshuram Institute of Technology (BPIT)
This Institute is located in Rohini and comes under the top 5 colleges of GGSIPU for B.Tech. BPIT offers a hostel facility for girls and is 'A home away from home' for girls coming from all parts of the country.
• Bharati Vidyapeeth's College of Engineering (BVCOE)
This college is located in Paschim Vihar and provides a hostel facility for its female students only. However, the hostel is small but clean and hygienic, with amazing mess food. The hostel is situated almost at the central location of the campus.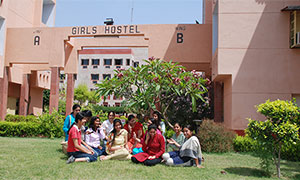 • Maharaja Agrasen Institute of Technology (MAIT)
This college has boys hostel facilities for its students. MAIT offers hostel facilities within the college campus. In addition, the hostel provides all the resident students a safe and comfortable environment and is a Zero ragging zone.
• Delhi Metropolitan Education (DME)
Delhi Metropolitan Education enjoys a tie-up with Delhi Technical Campus (sister college of DME) to use their hostel facility which can cater to up to 700 students. Separate hostels for male and female students are provided with well-furnished rooms with attached toilets.
• Tecnia Institute of Advanced Studies (TIAS)
This is a private college affiliated with Guru Gobind Singh Indraprastha University and located in Rohini. TIAS has well-furnished hostel facilities for both boys and girls. Proper hygiene and cleanliness are ensured, for instance.
• Management Education and Research Institute (MERI)
This private college is located in Janakpuri, Delhi, and was established in 1994. Hostels are well furnished and students are given the option to choose between AC/non-AC rooms. Hygienic meals are provided to the students from time to time.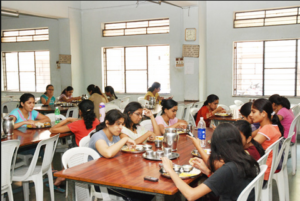 • JIMS Engineering Management Technical Campus (JEMTEC)
JETMEC is another college affiliated with GGSIPU and it is located in Greater NOIDA. The authorities make sure to conduct regular visits and surveys in order to undertake repairs and maintenance accordingly.
• Fairfield Institute of Management and Technology
This Institute was established in 2008 and is located in Dwarka. Hostels are available on the premises itself with good infrastructure. There are separate hostels for both boys and girls and all the necessary facilities are available.
Follow Us On Instagram For More!