Well for starters, I myself went through the whole kit and caboodle of articles to find one good topic I could write on. So, saying Writers are overthinkers, self-doubters, and someone who is in a dire need of validation will not be something wrong to say for a writer. Well, it's kinda okay – after (me quite literally) being thwacked for always roosting and stonewalling myself in my bedroom all day long.
We've always as a child imagined how Stan Lee came up with such awesome characters and inspired people of all generations – we also sometimes thought I might someday also make super-villains to fight off my favourite comic book character and do a crossover and what not? But as an adult (that's what I think, at least), I have come to this understanding that being creative itself takes a toll on the person physically and mentally. You might be re-writing your same piece 100s of times just to find – what a trash writer you are!
But wait – there's more…
You are a writer not because YOU HAVE TO DO IT – but because you liked doing it!
So, what did change over the years? Did your motivation die or did your interest in writing died? None!
Do you know, when I told my mother what topic I was about to write – her very first reaction was – 'A writer is somebody whose words can reach right where the mighty sun cannot…' and tbh, it hit me hard!
We as writers don't understand how powerful a word can be and how mighty a pen could be! From sleepless nights and crappy workloads, far-fetched deadlines, and annoying assignments – we struggle all the way to find that ONE thing that inspires us to write more.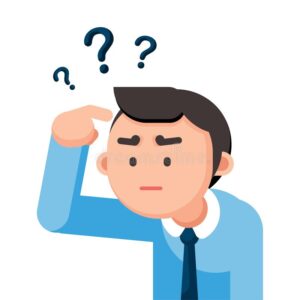 Now just like everybody, a writer wakes up with oodles of enthusiasm and a pinch of self-doubt (swad anusar). And just when he is about to start off his day – knocks; Procrastination!
*scrolling and swiping through Instagram*
*stalking ex's*
*10 ways to not procrastinate*
*funny penguin dance videos*
After hours of perpetual dilemma on 'what cooking site is the best' comes the inspiration to at least start this article but wait… what am I going to write? Btw, Hello writer's block – too soon today?
Anyhow, after hours of twiddling your thumbs – you realize the deadline is near and you HAVE TO START THIS NOW TO END IT IN TIME! Ah, wait… I can write on 'How Does Mandala Helps You Cure Your Anxiety' or '10 ways to kick off procrastination' or I can also write on 'Instagram'…. Or I can write on….
The point being – deadlines do, as a matter of fact, aces up one's sleeves!
The adrenaline rush is a good support system to the writers (and all creative fields) in my opinion. Personally, adrenaline causes a noticeable increase in strength and performance, as well as heightened awareness, in stressful times.
From my standpoint too,
"There is no real ending. It's just the place where you stop the story."
― Frank Herbert
If you're a writer/ aspire to be one- just remember to appreciate the little you've achieved – a page, or two or even a paragraph. Celebrate your small wins so that you remember to celebrate when you achieve more!
For More such content follow us on Instagram and Twitter