It's that time of the week when you should sit back and relax. Keep aside the worries and celebrate this festive weekend of eid by watching some new content on streaming platforms. From intriguing thrillers, a typical Bollywood masala entertainer to some heart-warming stories, you can choose from a variety of genres this week. Check out what you can watch to make your weekend binge successful.
1. MINARI
Amazon Prime Video
Award-winning drama Minari revolves around a young Korean-American father Jacob, who along with his wife and two children, moves from California to a farm in rural Arkansas to find security and stability. Veteran South Korean star Yuh-jung Youn won the best-supporting actress award for her performance in this semi-autobiographical drama. Minari also won the best foreign-language Golden Globe award.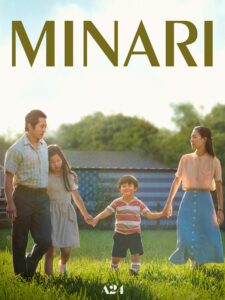 2. THE LAST HOUR
Amazon Prime Video
Being advertised as Amazon Prime Video's first-ever supernatural crime thriller series, The Last Hour is based in a small Himalayan town. The series follows Sanjay Kapoor as Arup Singh, a seasoned city cop who is transferred to the small town. He's in charge of tracking down a mysterious killer on the loose. Unable to do so, he ropes in a young Shaman who has a secret gift of communicating with the dead in their last hour, to solve the case.  The series combines a gripping storyline with supernatural elements will sure be a thriller addition to your weekend binge.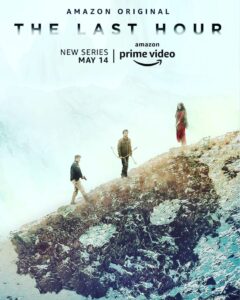 3. RADHE: YOUR MOST WANTED BHAI:
ZEE5's ZEEPlex
The much-awaited action entertainer Radhe is just like any Bollywood blockbuster Salman Khan film. With many action sequences which often go against the rules of gravity, the movie is packed with an over-the-top plot.  Directed by Prabhudheva, it also stars Disha Patani, Jackie Shroff, and Randeep Hooda in prominent roles. The film has been lauded by the fans of 'Bhai' as it has been released on the eid weekend after a long wait. The movie was originally planned to be released in theatres, but it had to suffice with being streamed on the OTT platform due to the pandemic crisis. Enjoy your weekend binge with a Salman Khan blockbuster!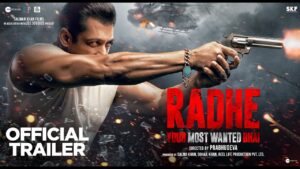 4. OXYGEN
Netflix
Netflix's latest science fiction film Oxygen takes quarantine to a new suffocating level as actress Melanie Laurent plays a woman trapped in a cryo-chamber with a finite amount of time to save her life and memory before breathable air is extinguished. The fight for survival becomes increasingly abstract as Laurent decides whether she wants to continue breathing in the first place. Anne Hathaway stars in the film as well.
5.THE UNDERGROUND RAILROAD
Amazon Prime Video
This historical drama revolves around a young woman named Cora who makes an amazing discovery during her attempt to break free from slavery in the south. The series is based on author Colson Whitehead's novel of the same name. It stars Thuso Mbedu, Chase Dillon, and Joel Edgerton and will surely give you chills.
6. SOUL
Disney + Hotstar
Soul is the story of a middle school music teacher who is all set to make his big break as a jazz musician. But before that, he must reunite his soul and his body after they are accidentally separated. After a near-death experience leaves him stranded in the afterlife, New York-based Joe must contemplate his choices and why he took his existence for granted. The film is sure to win your hearts as it has won huge critical acclaim – and an Oscar, Golden Globe, and BAFTA!