A few days after releasing guidelines to conduct the final year exams, the UGC has released SOPs.
The Ministry of Human Resource Development has released a set of SOPs (Standard Operating Procedures) along with the University Grants Commission. In the letter from UGC, it stated that the SOPs are constructed in view of the current situation around the country pertaining to COVID-19.
A list of standard procedures comes after a list of new guidelines was issued by the University Grants Commission. In the guidelines, the UGC had stated that the exams for the final year students be conducted by 30th September in online, hybrid or offline exams mode.
What Are The Standard Operating Procedures | Final Year Exams
Admit cards/identity cards issued to the students, shall be treated as a movement pass for the students. State governments will be issuing instructions for the smooth movement of teachers, invigilators and other exam personnel.
Sanitising stations should be set up at entry, exit gates, staff room, classrooms etc. Moreover, the exam hall shall be sanitised with disinfectants, including floor, gates, doors, walls etc.
Thermal checking shall be done at the staff entrance point. Fresh masks and gloves should be used by the staff.
The seating areas of the students should be disinfected after every session. Every washroom shall be disinfected after regular intervals.
Student's Take | Final Year Exams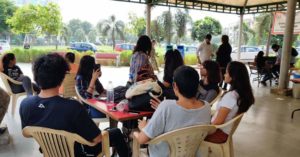 Since the release of the UGC guidelines regarding the exams, the students have been criticising the move. Students from various universities have taken to Twitter to criticise the move. After the release of the guidelines, #StudentLivesMatter has been trending on Twitter.
According to data released by change.org more than 100 petitions have been filed by students since March to cancel various exams of colleges and Universities. Moreover, a survey conducted by IPU Buzz, in May reveals that over 91.9 % of students are against exams being conducted. GGSIPU is expected to release guidelines on the issue soon.