A Delhi-based businessman was found hanging on September 29 in his office. Before his suicide, Aman Baisla uploaded a video on his Instagram handle and accused his former business partner, Neha Jindal and Sumit Goswami (singer) of many reasons. Continue to read every whereabouts of this case. 
Who Is Aman Baisla? 
Aman Baisla was a 22-year old, Delhi based businessman who used to live with his family in Rohini Sector 11. He used to manage a business of replenishing toiletries to hotels and restaurants in Delhi. He wanted to be self-independent and so he commenced a business of his own. For that, he desired a loan.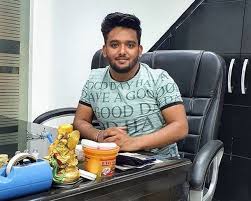 In 2019, Neha Jindal separated from Aman Baisla and started the business with Sumit Goswami. Neha Jindal owed 7 Lakh to Baisla but instead of repaying her dues, she started threatening him along with Sumit Goswami. She even pretexted of the sickness of her mother. 
So regarding all of this, Aman Baisla finally decided to upload his IGTV video on Instagram and let the world know 'The Last Truth'. 
The Last Truth
Aman Baisla uploaded a 35-minute long video on Facebook. The same video was broken into 6 parts, which was shared on IGTV with the title 'Last Truth'. In his video, he told the world how he was played for money by Neha Jindal and Sumit Goswami. More than that he talked about it and talked with all the proofs. So the viewers can have faith in Aman Baisla's story. 
Neha Jindal used to threaten him by saying she will charge rape and molestation case against him. In one incident, she even riped the sleeve of her clothes and threatened Aman that she will go to the police station without a second thought. This was the time when Aman decided to just let go of all his money so that his family's respect is saved. But after a few weeks, Neha approached again and asked for another 10 Lakh Rupees. When Aman withheld for the same, she again started torturing him. 
Where Is The Justice? 
Aman Baisla even said in one of his videos,  "Sushant Singh Rajput cannot get justice then how can I achieve it." These lines are clear proof that there is no faith in world sovereignty. Baisla said police will believe the woman and won't trust him, "hence, I have no options other than committing suicide". 
Now it's been more than a week and no major actions have been taken against the accused.
One more life is lifeless, one more voice is now voiceless. 'Truth Shall Prevail' is just an inconsiderate statement now. Afterall, Justice delayed is the Justice denied. 
Follow us on Instagram and Twitter for more updates!