An NSD graduate, a pioneer in acting, known for some of the most heart-wrenching roles Sanjay Mishra is one of the indistinct faces that can easily get lost in a crowd, but a face that once seen will always have an impression on the mind.
Sanjay Mishra turns 57 today. Mishra got his first shot in Bollywood with the film Oh darling! Yeh hai, India where he played the role of a harmonium player.
He's known for his roles in the famous sitcom Office Office and shot to fame in Bollywood with films like Bunty Aur Babli and Apna Sapna Money Money.
Here are some of his most impressionable roles!
1. Vidyadhar Pathak in
Masaan
Masaan, the heart-wrenching story of love and loss had Mishra play a financially and socially troubled father of a girl caught up in a scandal. For everyone that's seen the film, Pathak ji remains one of the most poignant representations of conflicted fatherhood, of desperation and helplessness.
2. Chandra Prakash Tiwari in
Dum Laga Ke Haisha
His role may not have been central to the plot, but let's face it, he brought a desi charm to the film not many others could have. Shy young Prem's strict father, Tiwari ji really was the honest embodiment of every Indian parent with a nalaayak offspring.

3. Chandragupta Sir in
Hip Hip Hurray
Not many may recall Sanjay Mishra's role as the art teacher at DeNobili High School, but the man was dishing out some touching performances even back in the 90s. He played Chandragupta Sir, the inspiring, wise-cracking and lovable teacher who our favourite school gang felt they could really talk to.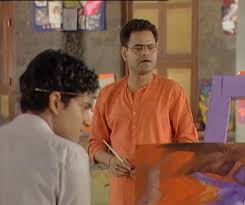 4. Shukla in
Office Office
Obviously, India's revolutionary comedy series from 2001 had Mishra as one of its core cast members. A hilariously honest depiction of various Indian government offices ain't easy, but Mishra along with the Office Office team made it seem effortless and mind you, magnificent.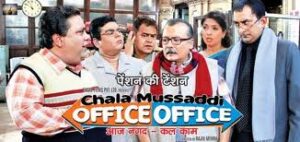 (With inputs from ScoopWhoop, IMDb, and others)
Follow us on Instagram and Twitter for more updates!