In the last week of September, exams for final year students were held through the offline mode. Even though Amid this pandemic, students were expected to appear for the offline examination, even after mock online tests, OBE (open book exams). Now here's a new problem or a new issue, after conducting the offline exams for final year students, the Guru Gobind Singh Indraprastha University came up with a decision to take the previous semester (even semester) exams of Law (BA LLB and BBA LLB) programs from the 27th October.
As per students,  "Our previous semester OFFLINE EXAMS are being conducted from the 27th of October. And this notice was sent to us yesterday. The directors and our colleges are being so insensitive to all those people who live outside DELHI/NOIDA. My director literally told me to come back to Noida and rent a place again so as to give exams.  And the point is out internals are going on. They'll end on the 10th. After that, we do not even have 20 days to prepare 5 subjects with full syllabus"
However, the decision by the university administration has left many students in a predicament.
What Happened?
As per recent notice released by GGSIPU, it states that regular exams for even semesters of BA LLB/BBA LLB program that was supposed to be held in May/June 2020 will commence from 27th October.
Why Law Students Are So Concerned About Exams?
As we all know all students of even semesters were promoted to next semester and internal examinations from the new semester are gonna commence from 12th October, right?
What Does That Mean?
Well in simple words "You're promoted to next semester by the university and now they're asking you to give internal exams for the new semester as well as external exams for the old semester" It's like giving 10 exams in 15 days of span which have totally different concepts?!
What Is The Actual Problem?
While many students are living outside Delhi, they have vacated their pg's, hostel and now they have to comeback
the time span is so less, covering the syllabus of the whole semester in 10 days and giving exams of the new semester is not feasible
University can't manage offline exams as we all observed in final year examinations.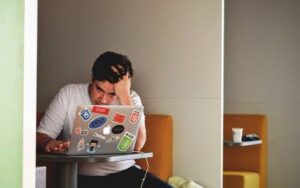 Are The students' Victims Of Discrimination?
Yes, When all the students of different programs were promoted on the basis of their last semester performance and now only BA LLB/ BBA LLB are forced to give their old semester exams as well as current semester internals
Students also commented that "How a student can give 10 exams within a span of 15 days with the full syllabus of last semester and new syllabus of the upcoming semester"
As in GGSIPU notice dated 30-09-2020 it's mentioned external exams for even semester, for reappear students but for law students, everyone has to give the examination. We law students were too promoted as like any other course students, then why discrimination against law students only? Colleges are ready to conduct examinations for 2 semesters in an offline mode being inconsiderate to students as well as teachers' health when it can easily be conducted in an online mode without putting so many students and teachers' health at risk.
its been reported that "the students were informed about mid-term exam just an hour ago. 11.10 pm and it has been confirmed that decisions like these were also made in the second semester too and again.
University/Colleges Are Certainly Not Listening
As many students live out of the city and this pandemic made them stay at home for a while, many students requested university in the form of grievance complaints, letters to authority, direct call to authorities but no reply they have got from the university itself
So What To Do now?
As many students silently protested the GGSIPU movements towards exams, many are filing court cases as well and an endless no of emails are sent on a daily basis to the authorities but no one is replying.
Follow us on Instagram and Twitter for more updates!