The last time, it was a guide on how to begin reading, what books will get you started reading. Now that it's been a while we initiated the reading journeys of many, here's a list of must-read fictions. Mind amazing work of power authors that are surely going to take you on a ride.
1. The Kite Runner by Khaled Hosseini

The unforgettable, heartbreaking story of the unlikely friendship between a wealthy boy and the son of his father's servant, The Kite Runner is a beautifully crafted novel set in a country that is in the process of being destroyed. It is about the power of reading, the price of betrayal, and the possibility of redemption; and an exploration of the power of fathers over sons—their love, their sacrifices, their lies.A sweeping story of family, love, and friendship told against the devastating backdrop of the history of Afghanistan over the last thirty years, The Kite Runner is an unusual and powerful novel that has become a beloved, one-of-a-kind classic.
2. The Bell Jar by Sylvia Path | Must-Read Fictions
I was supposed to be having the time of my life.


When Esther Greenwood wins an internship in a New York fashion magazine in 1953, she is elated, believing she will finally realise her dream to become a writer. But in between the cocktail parties and piles of manuscripts, Esther's life begins to slide out of control. She finds herself spiraling into serious depression as she grapples with difficult relationships and a society which refuses to take her aspirations seriously. This fiction is a must-read!
3. The Digital Fortress by Dan Brown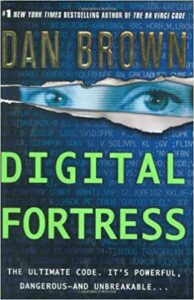 When the National Security Agency's invincible code-breaking machine encounters a mysterious code it cannot break, the agency calls its head cryptographer, Susan Fletcher, a brilliant and beautiful mathematician. What she uncovers sends shock waves through the corridors of power. The NSA is being held hostage… not by guns or bombs, but by a code so ingeniously complex that if released it would cripple U.S. intelligence.
Caught in an accelerating tempest of secrecy and lies, Susan Fletcher battles to save the agency she believes in. Betrayed on all sides, she finds herself fighting not only for her country but for her life, and in the end, for the life of the man she loves.
4. Shantaram by Gregory David Roberts | Must-Read Fictions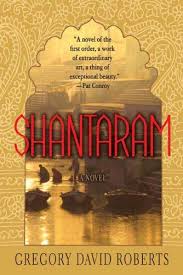 "It took me a long time and most of the world to learn what I know about love and fate and the choices we make, but the heart of it came to me in an instant, while I was chained to a wall and being tortured."
So begins this epic, mesmerizing first novel set in the underworld of contemporary Bombay. Shantaram is narrated by Lin, an escaped convict with a false passport who flees maximum security prison in Australia for the teeming streets of a city where he can disappear.
Accompanied by his guide and faithful friend, Prabaker, the two enter Bombay's hidden society of beggars and gangsters, prostitutes and holy men, soldiers and actors, and Indians and exiles from other countries, who seek in this remarkable place what they cannot find elsewhere.
As a hunted man without a home, family, or identity, Lin searches for love and meaning while running a clinic in one of the city's poorest slums, and serving his apprenticeship in the dark arts of the Bombay mafia. The search leads him to war, prison torture, murder, and a series of enigmatic and bloody betrayals. The keys to unlock the mysteries and intrigues that bind Lin are held by two people. The first is Khader Khan: mafia godfather, criminal-philosopher-saint, and mentor to Lin in the underworld of the Golden City. The second is Karla: elusive, dangerous, and beautiful, whose passions are driven by secrets that torment her and yet give her a terrible power.
Burning slums and five-star hotels, romantic love and prison agonies, criminal wars and Bollywood films, spiritual gurus and mujaheddin guerrillas – this huge novel has the world of human experience in its reach, and passionate love for India at its heart. Based on the life of the author, it is by any measure the debut of an extraordinary voice in literature.
5. City of Joy by Dominique Lapirre

The last but not the least on the list of must-read fictions is the City of Joy. It was adapted as a film by Roland Joffé in 1992, nicknamed "the City of Joy" after this novel, although the slum was based on an area in its twin city of Howrah.
The book is set in the slum of Anand Nagar, which is based on the area of Pilkhana in Howrah, West Bengal, India. The character of Stephan Kovalski is based on the life of Gaston Dayanand a Swiss national and male nurse by profession, who moved to India in 1972 and has devoted his life to improving the welfare of slum dwellers. The book also refers to Mother Teresa and the Missionaries of Charity.
(The blurbs are taken from Goodreads, Amazon, and others)