Six students from Govandi slum in Mumbai's eastern suburban area have set an example by clearing the NEET exam this year.
The National Eligibility cum Entrance Test (NEET), which is considered one of the most difficult exams in the world has successfully been cleared by these six students who live in not-so-pleasant conditions.
Govandi slum is infamous for its crime and drug cases. Coming from such an area and cracking the exam is no doubt, an achievement.
Inspiring Stories of Slum Students
Jaiba Khan, one of the NEET qualifiers and the daughter of a doctor, confessed that she became determined to crack the entrance exam after witnessing a shortage of doctors during the peak period of the pandemic.
"Since my childhood, I was clear that I will become a doctor like my father. I have grown seeing my father working for needy people. Though it was not an easy task to clear NEET, a proper schedule of studies and planning helped me clear this exam. We saw how the shortage of doctors affected us during the COVID crisis. I was determined to crack it," she said.
Saif Asif Jogle, another student who cleared the exam and the son of a catering services provider, scored 591/1720. He said that he wanted to become a doctor to help the poor get treatment at an affordable price.
"During my childhood, I have seen my parents and people with weak financial backgrounds struggling to get treatment. Intending to work for them in the future, I decided to become a doctor.", he said.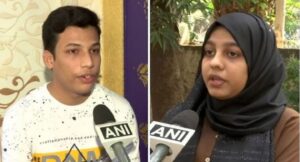 Local Bodies in Action
Dr. Zahid Khan formed a local association of doctors in the Govandi area since most of the doctors avoid coming to the area as it has been labeled as 'bad'.
Nawab Malik, Maharashtra's Minority Affairs Minister also said that there is a need for spreading awareness in these areas so that the number of students clearing the exam increases every year.
For those who want to accomplish their goals and dreams, these students can prove to be an inspiration to them. They have shown that nothing is impossible if you are dedicated enough to achieve something.
(With inputs from TOI)
Follow Us On Instagram For More!