In a shocking incident from Bengaluru, a nursing student has died on Wednesday in the house of a 22-year-old pharmacy student under mysterious conditions. The youth has been detained by the police for further interrogation regarding the sudden death of the girl in his house to get to the bottom of the matter.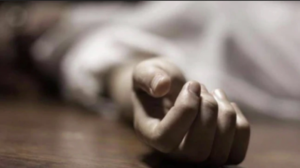 What The Police Knows So Far-
The reason of her death is not yet known. However, the Police has reported that both the boy and the girl were from the same state, Assam. They further stated that the boy was a friend of the girl's brother and the girl's family had relied on him to help the girl in getting admitted to a Nursing College in the city.
The admission process was completed on Tuesday, just a day before this unfortunate event took place and the nursing student was staying in the college hostel. But on the day of her death, the girl had come to the youth's house on Magadi Road, asking him to accompany her to the market for shopping since she wanted to buy some things for herself.
She reportedly collapsed in his house and was taken to hospital, where doctors declared her brought dead.
On further interrogation by the Police, the student has said to them that they had consensual sex and the girl died a few minutes later.
However, the Police Officer has reported that they have not found any external injuries on the girl's body. He further added that an autopsy will reveal the exact reason for her death.
(With inputs from Times Of India.)
Follow us on Instagram for more updates!