Dictionary.com has declared the word 'pandemic' as its Word of the Year 2020 which comes as a no-shocker given the way the COVID-19 pandemic has rapidly spread all over the world this year. During the Covid-19 lockdown, the search for 'pandemic' skyrocketed on dictionary.com due to its frequent usage from the beginning of the year.
Dictionary.com defines the word pandemic as "a disease prevalent throughout an entire country, continent, or the whole world."
After the way the lives of everyone has been affected due to COVID-19, the word 'pandemic' has become a part of everyone's life. Amid the uncertainty and drastic changes in everyone's lives brought during the lockdown, the searches for 'pandemic' increased over 1000 percent every month in 2020 and it remained in the top 10 percent of all the searches for the most part of this year.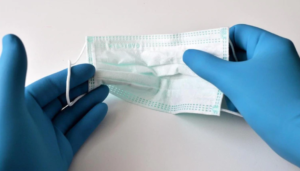 However, 'pandemic' was not the only word related to COVID-19 that was searched by so many users on this website. Here are some of the most searched words on Dictionary.com this year-
Asymptomatic
Furlough
Frontliner
Coronavirus
Hydroxychloroquine
Quarantine
Lockdown
PPE
Social distancing
Nonessential
Along with Dictionary.com, Merriam-Webster has also chosen this word as the Word of the Year. Merriam-Webster said its decision was based on the extremely high numbers of people who had looked up the word "pandemic" in its online dictionary in 2020. The word showed a major year-over-year increase in internet traffic, the company said.
This shows how this one word alone sums up the entirety of this year for everyone. Every month of 2020 has been full of uncertainties and hopefulness. Each and everyone of us has had such a different but nevertheless a very tough experience of this year. Here's hoping that then next year would be nothing like this one and would actually be full of good news.
(With inputs from Economic Times, CNN and India Today.)
Follow us on Instagram for more updates!