After a very bitter experience with online mock tests and open book examinations, students are expected to appear for offline examination. The University Grants Commission(UGC) recently laid down guidelines requesting the colleges to conduct examination latest by the end of this September.
Universities Taking Offline Examination
Assam University has announced to conduct an offline examination from September 8 amid pandemic.

Supreme Court has refused to entertain the Pleas of Deferment of medical exams.

Guru Gobind Singh Indraprastha University (GGSIPU) is now conducting exams for final year students.

Colleges in Chennai are also conducting examinations offline now.
Delhi Current COVID Cases Report
Delhi records highest single-day spike with over 4,000 new COVID cases. The overall corona virus figure has crossed 2 Lakh now. The lock-down day is 169 and as per reports, there are 571 new cases. 
And amidst this, there are new guidelines to conduct offline mode of examinations for students.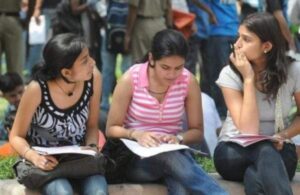 26% Of Registered Students Missed JEE-Main This Year
Students have skipped JEE Main 2020 due to safety concerns this year. While many were waiting for the examination, some were willing for its alternative options. In Lucknow, 44% of students could not appear for the same. And 45% took the exam in Ludhiana.
As we can see that there is a significant drop-off student appearing for the examination. But still, the UGC guidelines are standing firm amidst this life taking pandemic.
Alternative Solutions
University could consider this year as 'zero' year. As it will be fair amongst all the colleges, courses, and students of every year. 

Instead of offline mode, online mode of examination could be conducted in a fair manner.

Open Book Examination can never be the answer sheet for final year students, so just for the practice of online examination; mock tests should be conducted. 
Not every student is in the same situation as you are. Some are facing COVID issues where as some are facing flood conditions that are worsening the COVID situation in their respective locality. Amidst this, offline exams are creating a panic situation for students and their families.
Follow us on Instagram and Twitter for more updates!