NEET and JEE aspirants are going to face struggle reaching the exam centres given the unprecedented times we live in. IIT Delhi came to the rescue of these students and tried to help the students.
IIT Delhi's Director, Prof V Ramgopal Rao appealed to IIT alumni, current students and the public to help the candidates with transportation facility. The students and alumni promptly came forward and launched a portal. The portal connects students with samaritans who may want to help the candidates in need.
IIT Delhi Alumni Association (IITDAA), IIT Bombay, and IIT Madras alumni also helped with the portal. This portal aims to ease the burden of commuting for the needy candidates especially from remote locations and poorly connected areas.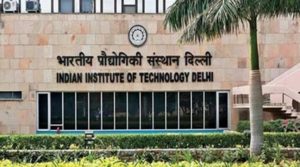 For Candidates | JEE and NEET

Candidates can visit https://www.eduride.in/ and register themselves as a "Student", enter the details of your exam centre and raise a request for a ride.
Alternately, JEE Main candidates may call +91 93113 23756 (between 10 am to 5 pm – Monday, 31st August.)
For Volunteers

Visit https://www.eduride.in/ and register as "IIT Alumni/ Volunteer". The options will be:
(a) Drive the student from your area to his/her exam centre.
(b) Make a donation to facilitate a cab service for the exam-takers.
How does this work?
The portal will connect appropriate combinations of volunteers and candidates via an exchange of contact details. The two can then coordinate together to plan the travel to the exam centre.
The donated money will help the organisers to fund for a cab service for the exam-takers on the day of the exam.
Prof V. Ramgopal Rao, Director, IIT Delhi, responded to the actions of the alumni and students and said, "Some candidates had written to me and also commented on the social media channels that they cannot afford private transport and asked for help in reaching the examination centres. Therefore, we immediately made an appeal to the alumni and others for help."
Follow us on Facebook, Instagram, and Twitter for the latest updates and wholesome content.