Did anyone say work, play, and earn? Union Education Ministry is now working to support the players in the field of online gaming and trying to generate employment opportunities for them. That's true, your online gaming might get you a job. 
The one thing that a lot of Indian Youth spend their time on is Online Gaming which is not really appreciated by their parents. But it might be now! As one may get a job by this. Everyone knows that PUBG fever is still very active. Even our PM Narendra Modi also addressed, 'Ye PUBG vala hai kya'.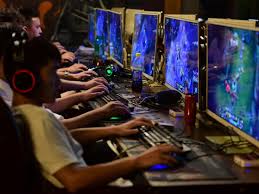 Indian Toy Art Making
Not only this, but the students across the country will also have an opportunity for Indian toy art. For this, they will be given specialized training. The training is expected to be in accordance with international standards. Union Minister said toy and puppet making will be introduced as a theme of 'Kala Utsav' which will encourage students to explore and develop various local toys.
A Hackathon For Students
Union Education Ministry is working on to support the students in the field of online gaming and toy-making so as to generate employment opportunities for them. The ministry will soon organize a national level hackathon on 'online games' to showcase the talent of Indian students."Soon a hackathon will be organized for students of higher education institutions through innovation in toy technology and design, including online games. This hackathon will be based on technology and design reflecting Indian ethos and values" said Union Education Minister Ramesh Pokhriyal Nishank.
Adding to this, our Union Minister also said that there is a lot of potential in the toy industry of India and this will be a great step towards being self-reliant, as suggested by our PMO Narendra Modi.
Through one-nation, one-digital platform, the Education Minister will endeavor to connect with every student for the teaching of online gaming.
Follow us on Instagram and Twitter for the latest updates!