Do you wonder how to get your IP University transcript? The Examination Division of IP University recently released a set of guidelines in the interest of students wanting to obtain certain degrees.
In a notice dated 31st March 2021, the IP University mentioned a proper process for all the students who wish to get their transcripts, degrees, provisional certificates, and more.
The notice stated that the Examination Division of Guru Gobind Singh Indraprastha University (GGSIPU) will consider the request of students only under certain circumstances.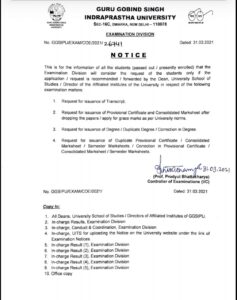 Obtaining Your IP University Transcripts: The Latest Notice.
It said that the application/request must be recommended or forwarded by the Dean, University School of Studies, or the Director of the Affiliated Institutes of the University.
The notice released stated the conditions for obtaining the transcripts as follows:
1. Request for issuance of Transcript
2. Request for issuance of Provisional Certificate and Consolidated Mark sheet after dropping the papers/apply for grace marks as per University norms.
3. Request for issuance of Degree/Duplicate Degree/Correction in Degree
4. Request for issuance of Duplicate Provisional Certificate/Consolidated Mark sheet/Semester Mark sheets/Correction in Provisional Certificate/Consolidated Mark sheet/Semester Mark sheet
What Are The Documents Required To Gain Your IPU Transcripts?
All of us know how essential it is to get your documentation sorted for your official stuff. The same is the case when you need your IPU transcripts. Here is the list of documents you should keep handy.
Keep the copies of all your mark sheets ready. Or else, you can also get a consolidated mark sheet.
Get a challan for the payment of transcript fees and its copy ready.
Application for the transcript addressed to the 'Controller of examination.
How Long Does It Take To Get Your Transcript From IP University?
According to a list of sources, it usually takes 20-25 working days for the transcript to be ready and delivered in a sealed envelope.
For a long time now, students of the final year have been waiting to get their original documents from the university. As students go ahead to apply for further studies and jobs, transcripts play a major role.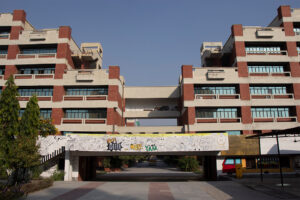 The release of this notice on the last day of March gave many such students a big sigh of relief.
If any student is facing difficulties in getting the transcript or any other documents from the University, they must contact the Director of the college. After that, they should visit the university's Main Campus in Sector 16, Dwarka.
Here's how you can get your IP University transcript. In case of further information, students must keep checking the official website.
Pro Tip: A Third-Party Approach To Get Your Transcript.
While there is an official way to get your transcripts from the GGSIPU main campus administrative offices, there's another way to get your transcripts.
While this might not be listed officially, many students tend to prefer this way out. According to several sources, a shop in front of IP University named NV Documentation. As per many students, the person tends to help the people who need their transcripts urgently, without much hassle.
However, we cannot confirm the authenticity, this might just help the students who are in urgent need of their IPU transcripts.
Click here to reach NV Documentation.
Follow Us On Instagram For More!