GGSIPU law students have been struggling ever since the university announced external exams for the previous semester.
The exams was to be be conducted from 27th October 2020 for the students of BA LLB/ BBA LLB but the university has put in a position to rethink their decision and think of a new strategy after The Bar Council Of India (BCI) objected the conduction of law examination before resumption of physical classes. The university has said it will take a call after October 21 as the matter in in court.
In its general meeting which was held on October 5 BCI said its circulars and press releases had "clearly spell led out that no physical exams were to be held till physical re-opening of colleges , which should only open after the crisis of pandemic is averted."
The directions of BCI also laid out to promote all the students except those in final year to ensure that the classes for the next semester begin. promoting intermediate students was regularized by adding a clause the exam should be held in a month of re opening of colleges.
But now that the students have been promoted , why are they asked to give exams for the previous semester after giving the internals of the next semester . How are the students supposed to give 10 exams within 15 days .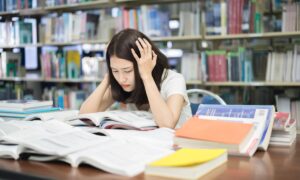 Studying law and giving its lengthy exams is tougher on its own and giving so many exam within a short span of time with no time to prepare . Should the students be pressurized like this ?
Prodyut Bhattacharya , the controller of examination at IP university , said " we will wait for now as there is a court hearing on October 21 , where our counsel would place the university's view" .
Lets hope whatever decision the hearing will come up to , would in the favor of students  And students mental health and safety would be top prioritized.