The greatest books are defined as classics for a reason. Written by the greatest literary minds of their time, they have universal themes, characters, experiences, emotions and perspectives that are still relevant today. Some of them are the very inspiration from which entire modern genres of literary fiction have sprung up from .
Here are some books everyone should read once in their lifetime
1.Pride and Prejudice by Jane Austen
It is a universally acknowledged, truth that a single man in possession of a good fortune must be in want of a wife". Thus begins the phenomenal novel by Jane Austen, Pride and Prejudice. This novel tells the story of fiercely independent Elizabeth Bennett; Lizzy, is a young, clever and attractive woman. She and her four sisters are in a dire need of financial security in form of husbands. The arrival of pleasant and nice Mr. Bingley and the arrogant Mr. Darcy in neighborhood turns all of their lives upside down in this witty drama of friendship, rivalry, enmity and love. Initially, both Darcy and Elizabeth are indifferent and dislike each other to a very great extent. However, over time their feelings change and they ultimately have a happy ever after.
I would say that it is a really really amazing work. Yes, the language is quite difficult to but once you get the flow it gets easy.
 "Vanity and pride are different things, though the words are often used synonymously. A person may be proud without being vain. Pride relates more to our opinion of ourselves, vanity to what we would have others think of us."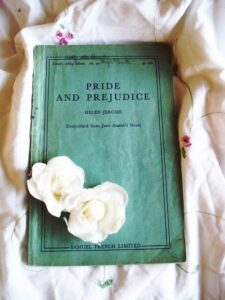 2.Wuthering Heights By Emily Bronte
Wuthering heights central theme revolves around Catherine and Heathcliff's self destructive love. It's not just self destructive it also affects the life of the people around them. I just love this novel and love how the author has shown the characters. Many people think this is a very romantic novel about the undying love between Heathcliff and Catherine but it's not. The author of the book Emily Bronte never says that. The relationship between Heathcliff and Catherine is toxic and it shows dark love.
I've always listened people saying that wuthering heights is a story between Catherine and Heathcliff and their undying love for each other. But, this book described how love is not supposed to be like this. This is exactly what is wrong with how we perceive love. The author wanted us to know that there are different shades of love. one sided love. That love has no correct definition. It can ruin you or it can beguile you. Heathcliff, Catherine , Cathy and Earnshaw chose to destroy lives of their own and the people who loved them on the other hand Edgar, Hareton decided the opposite. That is the difference to love and to be free or to love and to be chained.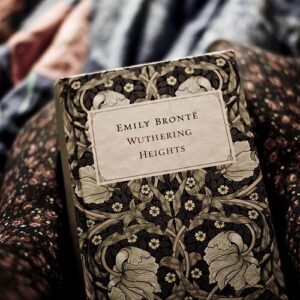 3.Romeo And Juliet By William Shakespeare
The epic romance , The epic love story .
Many people admire Romeo And Juliet , Many of us dream of a love like that they had ,  A love to cross oceans for , A love to leave loved ones for , A love to die for but to have a courage like that , that is tough. not many of us has the courage to seize it .
The tragedy falls , a love story caught between two feuding families , finding no way to be together and ending up dying for each other. its heart felt and emotional book .
it is different from books we read today but its good. one of greatest work of Shakespeare.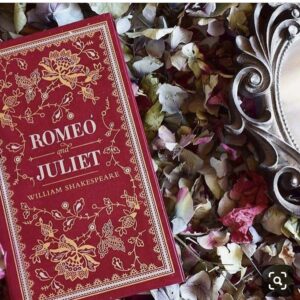 4. Jane Eyre By Charlotte Bronte
The classic touched all human feelings of both men and women alike, irrespective of borders or languages spoken thereby leaning towards human emotions which shall always be respected no matter how artificial some may try to feign. ! Jane's childhood hardships only strengthened her resolve to find the balance between independence and belonging.
Definitely was not a conventional love story, but that made it even more intriguing. An excellent classic only rarely found! Absolutely marvelous when dramatized.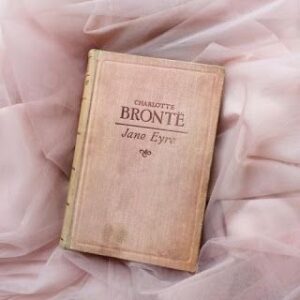 5.Perusaision By Jane Austen
This book is a good read, especially if you want something to learn. Dramatic and witty
Eight years before the story proper begins, when she is 27 and she is happily betrothed to a naval officer, Frederick Wentworth, but she precipitously breaks off the engagement when persuaded by her friend Lady Russell that such a match is unworthy. The breakup produces in Anne a deep and long-lasting regret. When later Wentworth returns from sea a rich and successful captain, he finds Anne's family on a devastating state and helps them . in the end, they get their happy ending. one of the most amazing books of all time.