In the current times when online learning and digital courses are taking the forefront of the education sector. It was online a  matter of time that a full fledged online course was launched. According to the recent turn of events, IIT Madras which has also been ranked as the best educational Institute as per the latest NIRF rankings. The Institute has started with an online Diploma and a BSc course in data science and programming. While the course will be conducted in the online mode for it's complete duration. It's assessment and examinations will take place offline.
Eligibility
The course doesn't require the students to have a minimum or maximum age for enrollment. It can be taken up by students as early as after class 12th.
IIT Madras Director Bhaskar Ramamurthi claimed that the these courses aim to impact a larger number of students throughout the nation.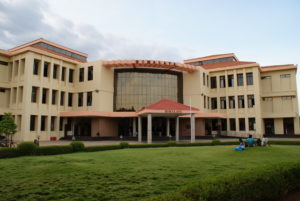 YOU MIGHT LIKE: 5 Ways To Protect Your Mental Health
PERKS
The students should know that this course is certified and would be launched with numerous entry and exit points. The students who join the course after class 12th will have to pursue a foundation course before joining the online course. Whereas the students who already possess a degree can join the course directly at the diploma level. Students can exit the course after an year to get their diploma and their degree after 3 years.
CURRICULUM
IIT Madras claims that the the curriculum is designed with help from the industry. The program will have videos and weekly assignments from the faculty as well as in person offline exams. The students will have to pay a fee of Rs 3,000 as well as fill a form to attempt the qualifier exam.
The students obtaining the minimum required grades in the weekly submissions will be allowed to sit in the qualifier exams.
IIT MADRAS : THE DRIVING FORCE BEHIND THE CHANGE
The HRD Minister said that this is the first fully online degree programme of our country. He dedicated this programme to all the students of our country. He spoke about the need of such a course in our nation in times like today.
The students wishing to join the course can register at http://onlinedegree.iitm.ac.in
In their latest guidelines, UGC has urged the students to pursue online courses and digital learning. This course comes out as a great opportunity for students to brush up their skills in these testing times