Amidst the ban of 59 Chinese apps by the Indian Government, why was PUBG not banned in India? PUBG has revolutionized India's gaming experience. It's was a common site for people to see young people playing it while waiting in lines. A game that has pervaded the class divisions within our society.
With the distribution of cheap internet thanks to Jio, it allows virtually anyone with a decent smartphone and internet to play, it's a household name at this point. So why was PUBG not banned in India?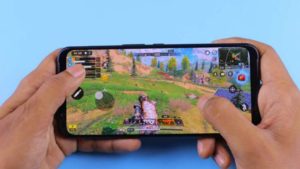 Mixed-ownership of the App
It can be attributed to the fact that the ownership of the app is not entirely with the Chinese company. It was originally made in South Korea by video game company Bluehole now renamed PUBG Corp. Later, Tencent Holding distributed the game in China. With the massive success in China, they decided to distribute in the Indian market as well.
Threat To Data?
The 59 apps chosen by the Indian government were banned because they posed a security threat to the Indian masses and were found to be involved in data theft. The tensions between the borders pushed the government to take this action.
PUBG in contrast to others including the famous Tik-Tok did not pose a threat to Indian security but also was not found to be selling Indian consumer's data.
What Does The Future Hold?
There are various speculations about why PUBG was not banned though nothing could be said for certain.
Although there are rumours about a second round of banning of the apps, therefore there is still uncertainty about the safety of PUBG from the ban. For now, the fans of the app can enjoy their game during this boring lockdown.