Board exams of 12th standard can be very stressful but do you know what is even more stressful than that? Deciding the career options after class 12 ! As all the young adults are stressed about the uncertainty of what they have to persuade.
It's very essential for the individual to focus on the path he/she really has an interest in. There's a very well known saying, "if you do what you love then you will never feel like you are working". But let's face the sensibility that there comes a point where we don't know whether to listen to the heart and follow dreams and passion or to listen to the mind.
How To Know What 'I' Want To Do? || Career Options After Class 12
The first step is the analysis process; self-analysis. To do that you need to follow an easy SWOT Analysis process. Now, what's that? SWOT(Strengths, Weaknesses, Opportunity, and Threats) Analysis is basically to analyze all the key areas about self. One must always be mindful of possible threats that a career option may bring. Always and always try to identify your strengths and weaknesses then after that your opportunities.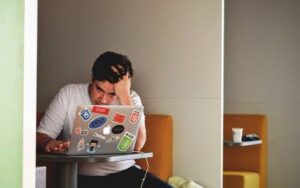 Choose The Best Option! 
After this analysis, one would be narrowed down with 2-3 options specifically. Now, to choose the best out of these is another obstacle. Have some criteria for choosing the best career option after class 12 by looking at these points :
Location 

Parent's pocket

Interest

Admission brochure

Competitive environment

Career Avenue
Admission Process 
Once you are clear what you have to persuade then the next phase is to see the admission criteria, enrollment duration, registration fees (if any). Most of the reputed universities open their application form in the month of January but this might change due to the prevailing situation of the pandemic we all are in. 
Give The Best Shot; Final Step! 
Make efforts for what you have been working so hard to obtain. Class 12 scores are equally important. Many universities offer admission and scholarship on the basis of class 12 results. Never settle for less proficiency! 
Choosing what to do after class 12 is not an easy thing for most people but barely stressing out is also not the situation. Keep striving hard until and unless you get what you want and more than that, what you deserve. 
You can follow us on Twitter and Instagram for more such blogs and updates.