Google has banded together with Maharashtra State Education Department to send digital tools like, G Suite for Education and Google Classroom liberated from cost over the state. The tech monster's education tools and services will be embraced in more than one lakh schools, profiting over 2.3 crore students and teachers in the state. Maharashtra is the most exceedingly awful hit state in the nation by the progressing COVID-19 pandemic, and these digital classrooms given by Google would like to facilitate the procedure of remote learning in the region.
Google Head of Education (India and South Asia) Bani Paintal Dhawan announced the brand's strategic digital tools deployment through a Livestream on YouTube held a day ago. Google will likewise make its Teach from Home information hub accessible in the Marathi language to the schools. Close by, it will likewise offer teacher training and teacher resources assets to help adjust to the new distance learning norms.
Minister of School Education in Maharashtra, Varsha Gaikwad added that the response to this had been extremely heartening. "When we floated an invitation link for Google Classrooms training, we have almost got 1.34 lakh teacher applications within 48 hours. This shows how much our teachers are excited to start using Google Classroom in their schools. It clearly shows that our teachers are taking the lead for transformation to digital education. The government will continue to work with the community, NGOs, and the schools to solve any access problems."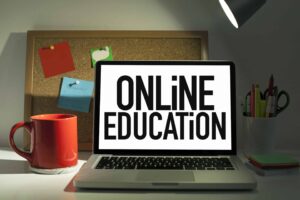 Google is providing its tools for free to all schools across Maharashtra. These will empower students and teachers to take part in a virtual classroom. Aside from that, Google has taken several other initiatives in recent months. In July, Google announced a partnership with the Central Board of Secondary Education (CBSE) to push education in India by helping teachers and foundations in digitizing the learning experience. Google would empower one million teachers in 22,000 schools to convey "blended learning" — a blend of web-based learning and a classroom approach — before the current year's over.
Follow us on Instagram and Twitter for more updates.