Bella Thorne ruined sex workers' livelihood when she joined OnlyFans. OnlyFans is a platform that many sex workers use to earn a living. This has led to many sex workers and their advocates to storm social media platforms and criticize her actions. In today's blog, we explore what is OnlyFans, what Bella Thorne did, How it affected the sex workers, and what Bella Thorne needs to do.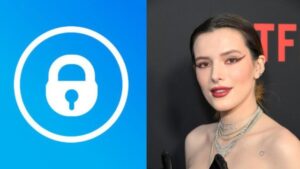 OnlyFans| Sex Workers
OnlyFans is a content subscription service based in London UK. It is a platform that many sex workers use. The clients can directly send money to the sex workers and in return can expect a nude picture and/or a video. This is great since it takes the middleman out of the equation and prevents the exploitation of sex workers. OnlyFans takes a small percentage of the money and lets the workers take the rest on a particular day. It allows the creator to get paid off tips and also on a pay-per-view basis.
OnlyFans is a very safe option for sex workers, though it has its own limitations. It takes a lot of effort and hard work for the workers to make a stable income. The competition is very high among the various content creators due to its popularity.
Bella Thorne Joins OnlyFans
It has been noticed that a trend for popular celebrities to join OnlyFans as a fun "experiment". Bella Thorne, a very controversial personality for her unpopular actions in the past joined this platform. Since the platform's popularity precedes itself, many of her fans thought she was going to send her nude pictures as well and very rapidly earned a whopping 1 Million Dollars in just one day, however that changed the course of the platform.
Bella Thorne ruined Sex Worker's Livelihood
Turns out, she did not send her nudes to the clients who paid for her "services". This upset a lot of OnlyFans subscribers and they started demanding a refund. OnlyFans, in turn, changed its policies amidst the backlash, on how much and how often the sex workers get paid. The new rules include a $100 cap on paid private messages, compared to $200 before, and a $50 cap on pay-per-view posts for creators who don't charge a subscription, compared to $200 previously. This has drastically affected sex workers. Not only has it affected the money they earn but OnlyFans is also kicking out sex workers to distance itself from sex work.
Bella Thorne's Next Actions
She has apologized to her twitter handle. However, that does not remedy the actions that led to the dire effects on the life of sex workers. She needs to redistribute the money she earned through her scam to all the sex workers on the platform. The actor in question also has a movie in the pipeline around the lives of sex workers. She claims that because of her "sex work experience" she is ready to share it in a movie and raise awareness. The movie, if she has the intent of making one, should focus on sex workers and the amount of pain and hardship they go through. Not only will this raise awareness, but can also start a conversation on the decriminalization of sex work.
Follow us on Facebook, Instagram, and Twitter for the latest updates and wholesome content.