GGSIPU online classes had become a tough deal for students during the pandemic.
In a notice released less than 24 hours ago, GGSIPU ordered a suspension of all the offline classes. However, some of the institutes have continued with the classes, despite clear instructions. The notice stated the suspension of online classes till the 15th of May. While the notice came as a sigh of relief for many students, the news wasn't so elating for many.
After the notice, a few of the institutes affiliated with GGSIPU, continue to operate and conduct online classes. On enquiring the students were told to attend the classes.
"I am attending the class right now, and they don't even want to mention about it (the notice)", said one of the students to us, regrading being called for classes.
A few students reached out to us, stating the issue.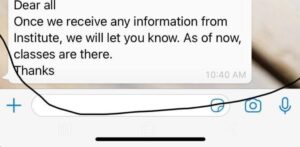 GGSIPU Online Classes: What The Students Have To Say?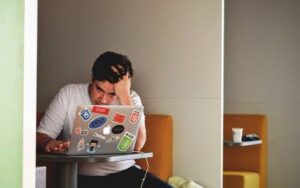 Many students did not prefer to mention the name of their students. While some of the major institutions of GGSIPU have complied with the notice, a few of the institutions have paid no heed to it.
The development comes amidst students complaining of the academic activities, adding to their stress. In the last month, as the country saw an unprecedented rise in Coronavirus infections, students have been trying to cope up. While on one hand, it's the external factors and personal issues, on the other hand, the pressure of academic activities remain.
What Do Colleges Have To Say About Online Classes?
As of when this article was published, a few colleges located in Delhi decided to follow the guidelines. However, a few colleges have been continuing with classes, on the pretext of 'completing the syllabus'.
In many cases, the colleges have been considerate enough of allowing students with any medical emergencies to take an off. However, with a constant reminder of classes being conducted, students can hardly concentrate in one place.