GGSIPU colleges fee hike has yet again forced the students to take a different route. A change.org petition has been started by a student.
The petition started by one of the students is to deputy Chief Minister Manish Sisodia, Chief Minister Arvind Kejriwal and Guru Gobind Singh Indraprastha University.
In the description, it is mentioned how the "money-minting attitude" of some colleges has left many students in a "grim scenario".
What's The Scenario? | GGSIPU Fees Hike
Students from a selected number of colleges are subjected to a fee hike amidst the pandemic. The students have been given a month or two's deadline to submit their fees.
The fees are increased by a few institutions and some are asking to pay the fees in one go. The situation got worse for the students when they got an ambiguous response from their respective college authorities. The students from various GGSIPU colleges reached out to IPU Buzz regarding the issue.
What The Students Have To Say? | GGSIPU Fees Hike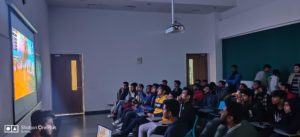 "I am dependent on scholarship for this year. I haven't received any last year. How am I supposed to pay the fee?" , told one of the students. 
An agitated student who is currently outside Delhi expresses his inability to make an online payment due to the lack of resources.
"I am in my village right now. I don't have any provision to make an online payment. Am I expected to commute from Haryana to pay the fee while coronavirus cases are increasing every day?"
The students also mentioned how unjust it is to demand a hiked fee while no real classroom education took place in this semester. The offline classes got replaced with virtual classrooms due to which no practicals could take place.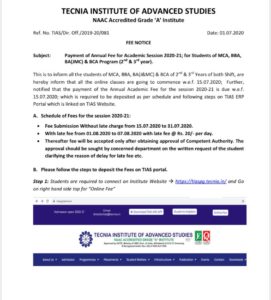 Conclusion
With the students forced to go for a change.org petition for their voices to be heard, a grave question arises. Do the student's grievances to their respective college authorities fall on deaf ears? Finding a source of monetary benefit from someone's distress isn't what colleges should be about.
While the colleges do have a certain set of expenses that are incurred to keep the institution running, so do the students and their families. The students aren't certainly running away from paying their fees, but asking for a certain degree of relaxation, which does not make the entire process seems like a cumbersome task.