The Finance & Investment Cell is a student-driven body initiated in 2017 with a vision to promote knowledge-sharing among students on matters of finance, economics and geopolitics. FIC Aryabhatta has grown by leaps and bounds and is one of the most popular and sought after societies in the DU circuit. Rigorous research sessions, monthly campaigns, newsletters and speaker sessions define the Cell and its members.
Their tagline is, "piquing your interest in finance so that you never leave it alone" 
They, provide a common platform for all finance-enthusiasts to learn through information sharing and provide them with opportunities to undertake research on specific areas of their interest and to keep the enthusiasm of finance-lovers active throughout the year by organising different seminars, competitions and other events related to the subject.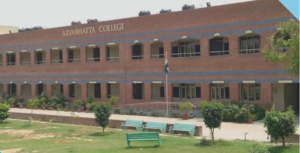 Finomena aims to initiate discussions and deliberations with the industry's most adept personalities to steer young minds in the right direction. It serves as a forum for students to interact with pioneers from diversified fields such as finance, business, politics, journalism, entertainment, etc. We aim to bring together an international community of leaders of today and tomorrow.
The two-day PAN-India conclave comprised of both, highly interactive and informative sessions as well as several network building and recreational activities for the audience.
This event helped the students enhance their knowledge while giving them the golden opportunity to see the world from the eyes of these distinguished personalities.
The first session saw Meenakshi Lekhi (Nationals spokesperson for BJP and Supreme Court lawyer) who said that she believes that although Indians don't get the due credit for what they do, she hasn't seen a community as helpful and giving as the Indian community. She explained the steps taken by her during the lockdown period. He appreciated the work of India in the space and how we are going to bring enormous investments. 
Next up was Mr Federico Salas, Ambassador of Mexico to India. He also talked about climate change and the role of developed and developing countries in reversing it. He believed that the solutions to climate change are in the hand of developed countries. Further up was, Mr Ashok Vajpayee enlightened students about how literature gives humans the abilities to imagine, empathise and question – which differentiates human from other species.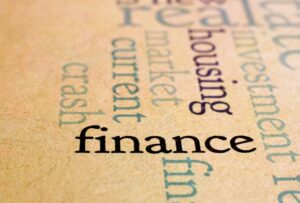 The fourth guest of the day was, Mr Harish Iyer, a well-known activist of the LGBTQ community and one of the most vocal proponents of the decriminalization of homosexuality in India, was one of the key speakers of our annual finance conclave, FINOMENA. The main topics covered by him during his inspiring session were child abuse, gender pronouns, homophobia, ways in which we can help a child etc. 
Mr Arvind Mayaram, a renowned economist and a pinnacle in the field of finance, was the first guest of Day 2 at Finomena, He quoted, "Power is like a car, if you drive good it will lead you to a beautiful destination and if you are misusing it the car may crash." He explained the role of IAS officer in such an amazing way that all the viewers were awestruck and were applauding in the comment section. Moreover, he also adorned the meet with his insightful thoughts towards innovation. This remarkable economist said, "Innovation requires Freedom." He told how in Rajasthan, the MSME Act gave complete freedom to the innovators. Now in Rajasthan, MSME requires no prior approval from any government authority. This policy assisted Rajasthan to move a step ahead in the innovation index. 
2nd guest for the day was Ms Mitali Nikore, founder of Nikore Associates She discussed the economic impact and demand-supply disruptions due to Covid-19. Mitali ma'am also emphasised on more investment in healthcare infrastructure. She talked about India's GDP growth rate projections by different institutions such as the World Bank, OECD etc. The sectoral, households and MSME impacts were also covered by her in the session.
Next guest hosted by Finomena was Mr Sunny Garg, the founder of YourShell, based in North Delhi, has 600 beds for college students to reside. YourShell was acquired by Stanza living. He said that students should dedicate their 1st year in internships and societies, in 2nd year they should aim for taking a leadership position in society, in 3rd year they should either plan MBA or work on a startup. He thinks that one should do an MBA only when he is clear that want he wants to achieve and pursue.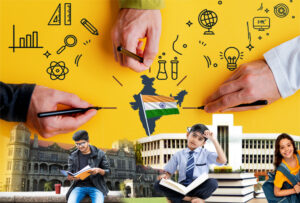 The final guest for the day was, Mr Sharad Sagar, the founder of Dexterity Global. He talked about the importance of journey students have in their college and how it plays an important role in one's life. He also spoke about the 1000Internship program by Dexterity Global in which students joined from every state and UT across India.
For more updates follow us on Instagram and Twitter