After the new guidelines from the Ministry of Home Affairs (MHA), the UGC on Monday took a new decision. The new UGC guidelines allow the Universities to conduct exams for its final year students till the end of September. These guidelines were issued after the discussions of the expert committee.
The body reiterated its previous guidelines for conducting the exams in either offline or online mode. The guidelines further go on to state that the students who are unable to appear for these final year exams will be given an opportunity to appear for them later.
The UGC came up with the announcement after the MHA directed the MHRD that the final term exams shall be "compulsorily conducted" as per the UGC guidelines.
Apart from the decision, the UGC also took a decision on a revised academic calendar. According to the new calendar, the admissions are to be completed by November, and the new academic session is to begin from December 1.
Ignoring The Students' Plight? | Final Year Exams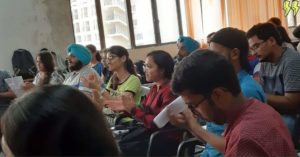 The announcement comes as a move which does not look at the plight of the students and their concerns. After months of communication through various mean, the students have been trying to make the higher authorities recognise their issues. Many students have been complaining about the approach that the University has taken, which gives consideration to exams rather than the quality of education.
This move by the UGC has taken aback many students who have been struggling to get their voices heard. According to data released by change.org more than 100 petitions have been filed by students since March to cancel various exams of colleges and Universities. Moreover, a survey conducted by IPU Buzz, in May reveals that over 91.9 % of students are against exams being conducted.
After the announcement of the guidelines, many students took to Twitter to channel their concerns and voices. #StudentsLivesMatter started trending on the micro-blogging site against the UGC's order.
What lies ahead for the students? That still remains unanswered.