The Central Board of Secondary Education (CBSE) was criticized by the Delhi High Court on Monday for treating students like enemies.
The Division Bench of Chief Justice D.N Patel and Justice Prateek Jalan reportedly observed and said that CBSE is completely showing an 'anti-student' attitude by dragging them all the way to the Supreme Court, even for petty issues.
All this happened while the court was hearing a plea stating that the CBSE's scheme for reassessment would also apply to the candidates whose board exams got canceled due to the pandemic.
The Delhi High Court on August 14 said that the scheme of CBSE approved by the Supreme Court will also be applicable to the improvement candidates.
Students Agitated; High Court Irritated
"We don't like this anti-student attitude of the CBSE. You are dragging students all the way to the Supreme Court. Should they be studying or going to court? We should start imposing costs on the CBSE. They are treating students as enemies," the bench slammed, according to the PTI reports.
As per the earlier order of mid-August, it is clear that the students who appeared for improvement exams would also fall under the eligibility criteria of the reassessment scheme proposed by CBSE.
They will be able to avail the scores or appear for the optional examination as mentioned in the scheme.
Upon hearing the plea, the bench of the Delhi High Court asked – "If the scheme applied to all the improvement students who appeared for the CBSE board exams this year amid the pandemic, then what's the harm in it."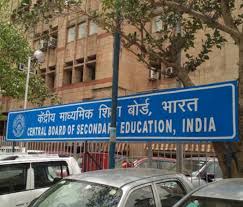 CBSE's Improvement Scheme
Sanyam Gupta, a class 12 student gave his CBSE examinations in February-March last year.
He secured 95.25% and to improve his score further, he decided to drop a year and wished to reappear in Accountancy, English Core, Economics, and Business Studies this year. But the exam for Business Studies, which was to take place on March 24, got canceled due to COVID-19. The student later filed a petition stating that his result was ought to be declared and that he should be treated equally as the regular students, for whom this scheme was proposed. The high court then ordered CBSE to issue a corrected mark sheet to the student.
(With inputs from PTI, India Today)
Follow Us On Instagram For More!