Central Board of Secondary Education (CBSE) official confirmed on yesterday that it is yet to take any decision on board exam dates to be conducted next year.
CBSE also said that the exams will be conducted in pen and paper mode and not in online mode.
Talking about final practical exams, CBSE clarified that in case the students are not able to perform practical in classes before exams, alternative solutions will be thought of.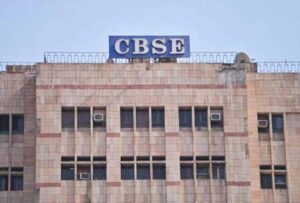 Rama Sharma, Spokesperson, CBSE said: "No final decision has been taken regarding the dates for the conduct of board exams."
"The exams as and when they are conducted, will be in written mode and not in an online mode.", he continued.
The CBSE board exams for 2021 will be held considering all the COVID-19 precautions and rules, he added.
In the last week of November, a senior government official claimed that the education ministry plans to consult students and their parents regarding the holding of exams as a fresh cycle of tests to begin with the onset of the New Year.
The officials said that in opinion of the Education Ministry, the examination calendar for 2021 will need to be modified since COVID-19 situation is still not better.
In view of the rising COVID cases all over India, officials have a lot of pressure regarding the release of the final date sheet while keeping social distancing norms in mind.
According to media reports, it was claimed that the board had released a tentative CBSE schedule for the Class 12 board practical exams.
As per the reports, CBSE Class 12 practical exams will be held from January 1 to February 8.
For CBSE Exam 2019, Class 10 exam dates and Class 12 CBSE exam dates were announced in January, 2020 and final exams were held between February and March, 2020.
Follow Us On Instagram For More!