As the admission days are near and GGSIPU is ready for new admissions, every student has a dilemma to solve. The dilemma of selecting the correct college. As college has a role to play in the future of a student, selecting a good one is always crucial. With more than 120 colleges, GGSIPU gives a lot of options to the students. Understanding the need of the students at the moment, we have compiled a list of factors to consider before choosing your IPU college. Let's have a look at them.
Faculty
Every institute has its faculty as the backbone. If the faculties are good and supportive, students get more opportunities than they can ever think. In the quest to select a college, you must look at the faculties of the college. Reading the reviews of faculty will give you a fair idea of their quality. Moreover, you can always visit the official websites of the college to find the experience of the faculties.
Doing thorough research about faculties will give you an idea about the assistance you can expect from the faculties in your college life. Moreover, there are chances that the institute has the best faculties for a particular course and not for others. Looking out for faculties for your course is the key in that case.
Connectivity
Choosing your IPU college can be tiring at times. As you are confused with all the statistics and reviews, there are simply too many options to consider. If you are confused with 3-4 options, looking at their connectivity will help you. Tough most of the IPU colleges are well connected with the crowd, few colleges are far from the main city. MAIT is one such example.
When considering the college, you must see how much will it cost you to travel. The cost is not just financially but also time-wise. If you are spending a lot of time traveling, you must find an institute with better connectivity. Though you cannot compromise with the quality of the institute, you can choose between two equally standing institutes based on connectivity.
Co-curricular activities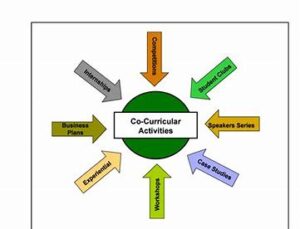 As the curriculum of all the GGSIPU affiliated institutes remains the same, there is hardly any real choice in that. But, as a student, you must look at the co-curricular activities provided by the institutes. As co-curricular activities are as crucial as your academic brilliance, participating in these activities is a boost for you. Co-curricular activities improve public speaking, leadership skills, confidence, and various other skills.
With a lot not to choose between the curriculum, co-curricular activities are the guiding light in choosing your IPU college. Institutes with a better co-curricular setup will provide you with more opportunities and skills to excel.
The placement cell
The Placement Cell is the heart of any institute. In the modern world, an institute is known for its placements. To ensure good placements, the role of the placement cell is crucial. If the placement cell of the college is active and responsive, the placements tend to be higher and vice versa. As GGSIPU provides a lot of professional courses with getting jobs at their core, placement cells become even more crucial.
Knowing about placement cells also gives an idea about the opportunities that lie ahead. You can prepare accordingly from day one and be ready before any harsh surprises. Reading reviews and talking to seniors from the same college can give you enough idea about the expectations you should carry.
Societies
In your boring routine college life, societies are the life jacket of fun and thrill. It is the place to explore your skills and make some friends for life. A college with good societies is always worth it. Societies are the perfect platform where you can interact with your seniors who can guide you throughout your college days. Societies are a box full of fun and life-cherishing moments.
With fun, you learn a lot in college societies. You get to manage events, talk to various people and handle a large crowd at once. All this improves your various soft skills giving you better composure in tough situations. Moreover, if you want to know the culture of the college, check what their societies are doing regularly.
Hangout spots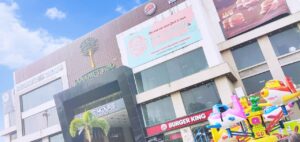 No college life is complete without bunks and moments with friends. If you don't want to travel most of your time traveling to the nearest spot, look for a college having hangout spots nearby. If there is no hangout spot near your college, then you are already missing out on a lot of fun in college life.
Now that you have seen all the possible parameters to judge your college apart from obvious ones like placement details, NIRF ranking, and achievements, you are ready to select th college that can give you a wholesome experience. And before you select your college, remember that "A boy enters the college and an adult leaves it." IPUBuzz wishes you all the best in your journey to adulthood. Welcome to college life. #keepbzzing