This lockdown had been all about cooking and trying new delicious recipes for most of us. All of us crave for yummy food, right? But on the other hand, we are also lazy enough to put in more efforts and time for cooking. Therefore, this is when instant food recipes come to our rescue. Today I'm here to share some amazing and delicious instant food recipes which you all should definitely try.
Maggi Stuffed Omelette
Sounds crazy? Continue reading for this super amazing recipe of Maggi stuffed omelette.
Ingredients required: eggs, Maggi, Maggi magic masala, and salt as per taste
Recipe: Take a pan and boil Maggi without putting maggi masala into it. Also, prefer not to break it into pieces and boil as it is. Put some salt in the maggi according to your taste. On the other hand, take two eggs and whisk them as we do for making an omelette. Now put the maggi magic masala into the whisked eggs and mix it well. Drain out the boiled maggi into a bowl after washing it with clean water. After this dip the boiled maggi properly into the whisked eggs. Once the maggi is dipped, put the mixture in a pan and let it cook from both the sides. Make sure you handle your omelette gently while flipping it to the other side. Once the omelette is cooked from both the sides, take it out in a plate and serve with tomato ketchup. Trust me guys, this recipe will make your breakfast or supper even more satisfying than ever.
Kurkure Corns Snack
If you are more on a spicy chatpati side when it comes to evening snacks, this one is surely for you.
Ingredients required: kurkure, dorito chips, butter, peri-peri masala, lemon and grated cheese
Recipe: First of all take a deep bottom pan or a pateela and put corns for boiling in it. Meanwhile, take your kurkure and dorito chips and crush them. Once the corns are boiled, drain them out in a bowl. Now, take a wok and put butter in it. Let the butter melt and then put the boiled corns into it and cook them for 2-3 minutes. Remember to keep the flame low throughout the process. After cooking the corns for 2-3 minutes add the crushed kurkure, dorito chips, peri-peri masala and grated cheese into it. Mix all the ingredients well. Now turn off the flame and put half lemon juice on it and mix it well again. It's done! Your yummy chatpate kurkure corn snack is ready to serve.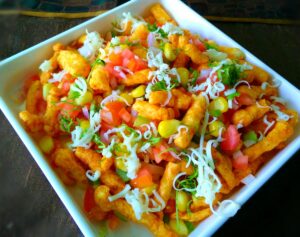 Brownie in a Minute
Brownie is something we all love, isn't it? How about making a brownie for yourself just in a minute and enjoying it's delicious taste? Come' on people, you have to try this one!
Ingredients required: cocoa powder, powdered sugar, all-purpose flour or refined flour, vegetable oil, a pinch of salt, vanilla essence, and chocolate chips
Recipe: Take a small bowl and put 2 tablespoons of cocoa powder, 3 tablespoons of powdered sugar, 4 tablespoons of all-purpose flour or refined flour, 2 tablespoons of water, 2 tablespoons of vegetable oil, a pinch of salt, and a very little amount of vanilla essence into it. Mix all the ingredients well until they combine and come together. Make sure your mixture isn't flowy at all. After mixing all the ingredients together, take choco-chips, and add them into the mixture. Now, microwave the mixture for about a minute. Guess what? Your delicious brownie is ready to eat.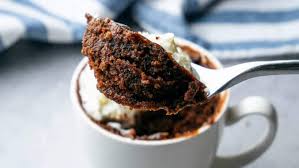 These are some of the amazing instant food recipes you all can try. Let us know which one comes out to be your favourite.
Keep Buzzing!!
For more updates follow us on Instagram and Twitter