2020 is drawing to a close to 2021, and we're certain everybody is prepared to close the entryway on this insane year and push ahead into a confident future. Each new year, everybody has a huge number of expectations and dreams: getting the ideal work, finding the ideal mate, going on that fantasy outing, transforming ourselves into our ideal mental self-portrait, the list goes on and on.
And when the bells ring out, we'll all raise a glass to wish 2020 a swift goodbye and welcome 2021 with open arms.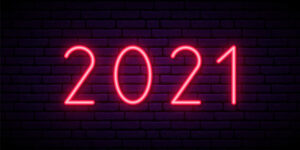 With no travel plans amongst our friends and family throughout 2020, we all wanna make sure we make a hell of a lot of travel memories ad continue to tick mark the places we want to visit in our travelling lists!
We all stayed in, taken all precautions, missed out on all those amazing parties, missed college (at some point we all did), and hanging out with our friends in our favourite cafes/hangout spots. So here's to :
But let's be honest.. with this COVID-19 still existing, a new variant of the pandemic SARS-CoV-2 coronavirus is spreading rapidly in Britain, semester exams coming up, how should we be sure that 2021 will be our year?
Well, there's one surety, reportedly GGSIPU shall conduct semester exams via the MCQ method. The University will prepare the Question paper and deploy a software AI-based to conduct and monitor the exams. A sign of relief for all the college students out there! All hail GGSIPU!
There are an infinite amount of hopes and dreams we all have for every new year, however, 2021 has a lot of pressure on it already. Our list is all in good fun, and we know there are a lot more hopes, dreams, and predictions that could be added. Whatever your dream is for 2021, here's to hoping it happens—and in a big way!
We don't know how 2021 will go, 'will 2021 be a trash year or will be an amazing one?' but it's in your hands how you make sure your new year will go… pave your destiny, live it, and love it the way you want to!
To everyone reading this, let's all make sure that we achieve all we want this year, be happy, travel all we want, and discover new things, places, cafes, hobbies (with masks on of course!)
Follow us on Instagram for more updates!